10 Filmmakers to Watch in 2014: Darius Clark Monroe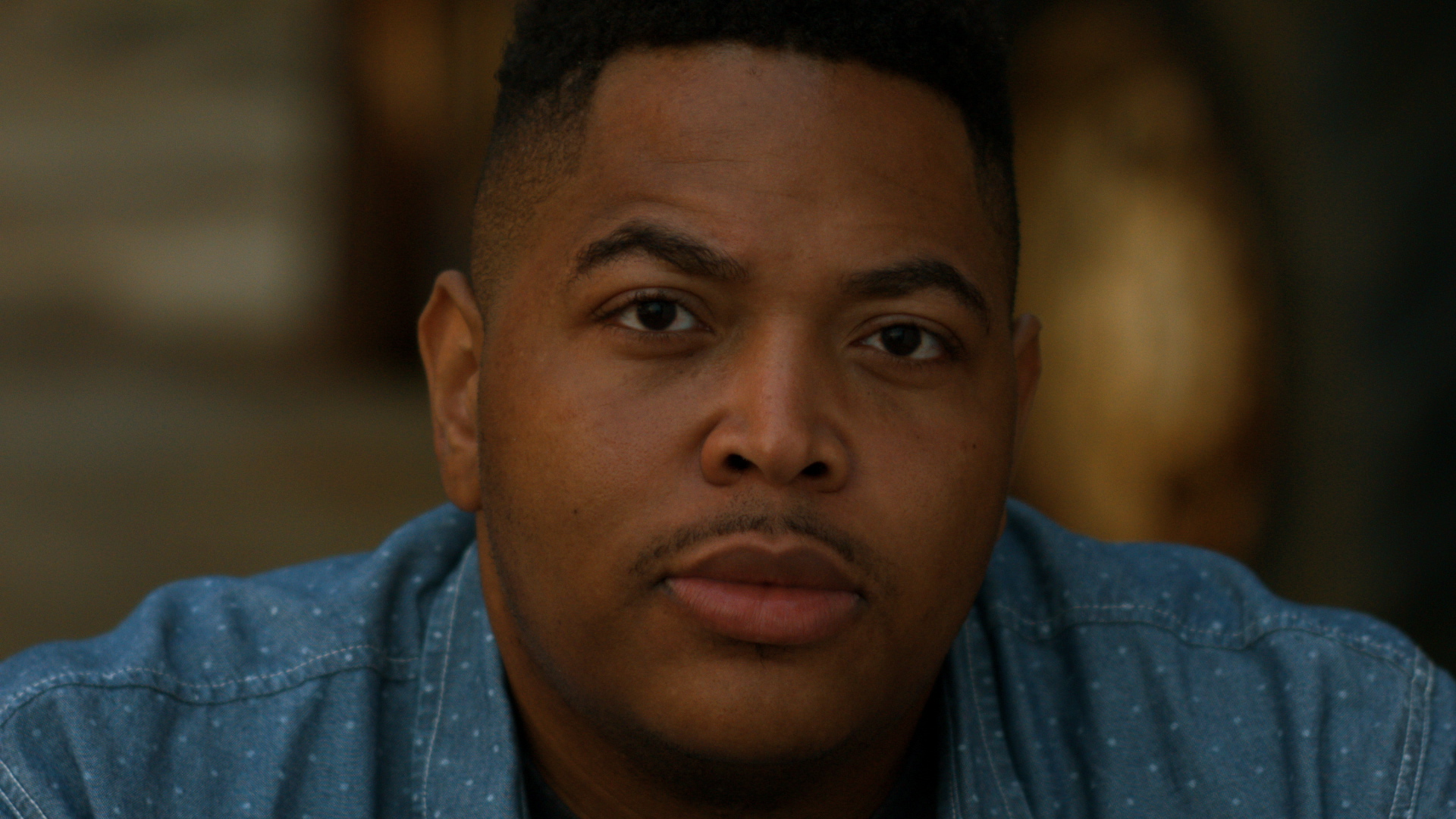 Darius Clark Monroe is on our 10 Filmmakers to Watch in 2014 for his documentary "Evolution of a Criminal."
Did you do anything stupid as a teenager? Anything wildly out of character that you regretted almost immediately? Something that hurt your family, friends and, most of all, yourself? Darius Clark Monroe did. He robbed a bank and it landed him in prison for three years. But instead of the letting it ruin his life, he got into the film program at NYU. His experiences nagged at him. When it was time for his thesis project, Monroe made the bold decision to delve into past and turn interviews with his family, his friends and his victims into a compelling documentary. His work earns him a spot on our 10 to Watch list.
Evolution of a Criminal premiered at South by Southwest in March. The Independent spoke with Monroe about his past, making a documentary, and forgiveness.
David Pierotti: How did you know that your film should be a documentary or did you ever consider doing this as fiction movie?
Darius Clark Monroe: Yeah, I always conceived of it as a documentary. I knew I didn't want to have actors. I was really interested in talking to the real people. I think the people involved had enough distance from the event that they felt comfortable agreeing to be part of the project.
DP: Was it hard to separate being a filmmaker from being the subject? You need some objectivity to make film decisions, but on the other hand, it's your life and family.
Monroe: Yeah, it was a tough balancing act. Because I was there and I knew what happened, but other people would have different memories from me. I had to realize that it's their truth and as a director I would go with that. People would give me their version of events and at no point would I interject.
DP: This took seven years to finish. Why did it take so long and, looking back, was there a benefit to that?
Monroe: After we shot all the interview footage in 2007, we felt really good about the project and went back to New York to edit. But I was still trying to figure out exactly what I was trying to say because we had so many interviews. In 2010, I just decided to step away. I didn't even want to talk about it. I went on to make some short films and realized how much I enjoy working with actors. And so I started to rethink my position on using reenactments. I started to think of them as short films. The reenactments helped make it more personal, which led to some interviews getting cut but the film getting tighter and tighter. I had no idea it would take this long but I'm glad it did.
DP: The film has really strong themes of forgiveness, judgment, and how they can mean different things to different people.
Monroe: It's not only people forgiving other people, but people forgiving earlier versions of themselves. We have a hard time forgiving other people and a hard time forgiving ourselves, but in order to move forward, it has to be done so you can create a space where people can grow and learn. I wanted the film to reflect that. The people I apologized to did not know I was coming, so their responses were really in the moment. But some people weren't ready to forgive, and that's important too. Everybody is not going to get past something you've done.
DP: It was a crucial set of scenes, when you go and try to apologize to the people that were in the bank the day you robbed it. You made the interesting choice to leave the camera in the car and shoot through the window.
Monroe: I realized that you get the same level of experience from listening, so if the audience just had to listen during moments when the shot isn't perfect, that's fine. It was more important that the experience for the subjects be real without having a camera in their face.
DP: How are you different having made the film?
Monroe: What I realized when I started this is that I hadn't really dealt with any of it. It was painful. Even right up until we were accepted into the SXSW festival, I was still having a really emotional reaction while working on it. I'm so glad is out and it's so much easier to talk about it now.
DP: What's next for the film?
Monroe: Fall of this year we'll have a theatrical release and it should be on TV late 2014, early 2015. We'll be out there on the festival circuit. I want to let people know that the struggle to get past mistakes is not theirs alone, they can grow from it.
DP: What's next for you?
Monroe: I've been working for three years on a new film that explores faith and doubt. As soon as I finish touring with this, I hope to get to that in 2015.
See The Independent's Facebook page for more information about Darius Clark Monroe, from his friend, Nikyatu Jusu, a fellow filmmaker.
---