Artifacts from Cinematic Heaven and Hell: The Kubrick Cult Moves to TIFF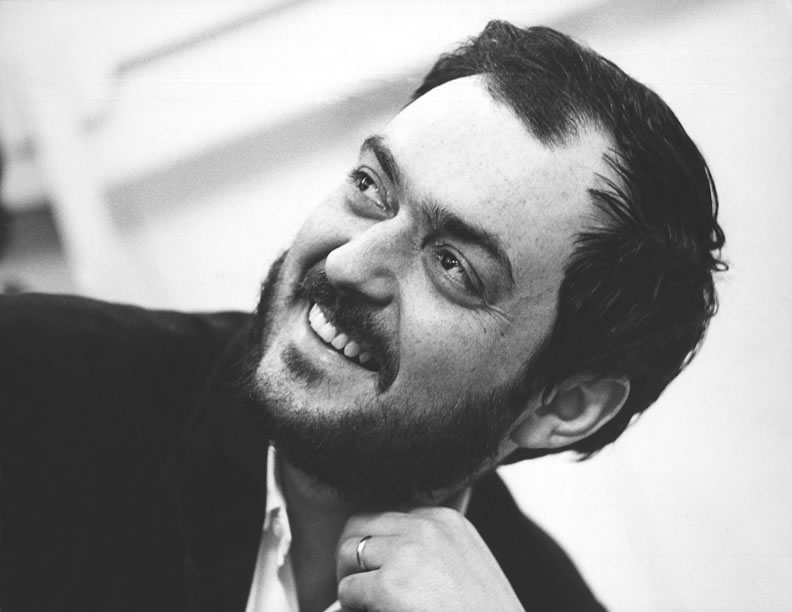 This article was originally published on June 5th 2013, Stanley Kubrick: the exhibition can now be seen as part of the Toronto International Film Festival between October 31st 2014 to January 25th 2015.
Cinephiles and art lovers alike who will make the trek to the Los Angeles County Museum of Art (LACMA) to see the popular Stanley Kubrick retrospective should be prepared to have their minds blown in spectacular fashion. To say that Kubrick's first US retrospective is a must-see viewing experience is an understatement and that's no exaggeration.
On display through June 30th, this epic exhibition enables museumgoers to take an exhaustive (and exhausting) tour of the Bronx-born auteur's legendary career as a cultural trailblazer without peer. As one enters LACMA's exhibition spaces, the viewer is immediately greeted by two large screens playing excerpts from Kubrick's films, starting with 1956's The Killing to the film director's last work, 1999's Eyes Wide Shut. Superimposed over this montage of iconic images from Kubrick's cinematic repertoire, one sees select quotes by the filmmaker like, "Watching a film is like having a daydream. It operates on portions of your mind that are only reached in dramas and dreams."
Co-presented by LACMA and the Academy of Motion Picture Arts and Sciences, Stanley Kubrick taps into the rapture of surrendering to a perfectionist's near-perfect dreams of dread and mystery. And this comprehensive show is tailor-made for film lovers yearning to learn more about everything Kubrickian in scale and scope.
For instance, you can see Chris Baker's storyboards for Kubrick's proposed science-fiction allegory A.I Artificial Intelligence based on the 1969 short story by Brian Aldiss and the typewriter from Kubrick's 1980 screen adaptation of Stephen King's 1977 novel, The Shining, where Jack Torrance (Jack Nicholson) vents his madness with the darkly humorous, type-written prose, "All work and no play makes Jack a dull boy." Needless to say, there isn't a dull or false note in this film-as-art museum show built around Kubrick's archive of archetypal images, props, photography, movie posters, and cameras.
Of course, a Kubrick retrospective would not be complete without the Korova Milk Bar's notorious and sexually suggestive maids (or in this case, reproductions of the original fiberglass female nude sculptures) that are prominently featured in the dystopian future of 1971's A Clockwork Orange.
Likewise, LACMA is supplementing this remarkable overview of the film director's career with the film series, Kubrick and Co., which pairs his seminal works with films by other notable filmmakers. After all, where else are you going to see a double feature of Ingmar Bergman's 1968 psychological horror show Hour of the Wolf and The Shining (June 22nd), or puzzle over Luis Bunuel's 1967 surrealist masterwork Belle De Jour juxtaposed with Eyes Wide Shut (June 29th)?
With its impressive collection of film mementos and artifacts from Kubrick's cinematic career, the show sets the record straight, proving that great movies by a singular filmmaker are worthy of inclusion in museums. As a filmmaker and film curator of the Museum of Contemporary Art San Diego (MCASD), I know from first-hand experience how difficult it can be to make that argument stick in the Art World. However, the shopworn argument about high-and-low culture is a moot point in light of Kubrick's vast achievements. The film director was not unlike a cinematic alchemist who transformed genre stories into personal artistic statements.
With its numerous production-design sketches, props, and annotated screenplays on display, the show might be the greatest example of a museum exploring the crossroads where the parallel worlds of art and film merge and illuminate the public's collective memories of movie-going as a pastime filtered through the work of a major filmmaker.
Of course, this is hardly the first exhibition to examine a filmmaker's body of work in a museum context. For instance, Tim Burton's traveling retrospective, which made stops at New York's Museum of Modern Art and LACMA, left viewers with a fun and giddy sugar rush that faded the moment you left the museum's exhibition spaces. In sharp contrast, the Kubrick exhibition lingers in your memory, proving that the filmmaker's mise-en-scene was touched by a genius for illuminating consistent thematic concerns.
To underscore this point, Stanley Kubrick is organized thematically into sections like "Influences – A Singular Vision," "Phenomena and Silence," "ESP and the Limits of Reason," and other categories. And you navigate through LACMA's exhibition spaces where each of Kubrick's feature-length films is given its own room. The show's installation allows viewers to follow the rocket-like trajectory of Kubrick's creative life from his early entry into the arts as a 17-year-old photographer for Look magazine and filming his documentary shorts like 1951's Day of the Fight to making the transition to directing such long-form narratives as his lesser-known works, 1953's Fear and Desire and 1955's Killer's Kiss and beyond.
The show's curators build a convincing argument that Kubrick's films are deeply influenced by his love for the shadow play of '50s film noir and his longtime interest in mythology. Even the most hardcore Kubrick fan is probably unaware that the filmmaker cited surrealist Man Ray as an influence.
However, it is much easier to see how the garish crime photography of Weegee (real name: Arthur Fellig) helped to shape the stark, documentary-like, black-and-white cinematography of 1964's Dr. Strangelove or: How I Learned to Stop Worrying and Love the Bomb. According to the show's wall text, Kubrick invited Weegee to visit the set and take production stills—including the deleted scene of a massive pie fight in the War Room—of this definitive Cold War satire.
For fans of cinema and the filmmaking process, the show also includes Kubrick's collection of cameras and lenses such as his favorite Arriflex with its wide-angle lens used to film the hand-held shots in A Clockwork Orange, among others.
Walking through the show's menagerie of movie props, drawings and costumes, I couldn't stop smiling. No joke. The Stanley Kubrick retrospective is a film buff's ultimate fantasy manifested with three-dimensional realism. Gazing at the arrangement of objects, production drawings, and props is nothing less than an invitation to vicariously enter the mental crawlspaces of a great filmmaker's imagination given free reign.
It's easy to spend an entire day taking it all in. Museumgoers move through the rooms in a shared state of awe. And looking into the benevolent eyes of the otherworldly, fetus-like Star Child from 1968's 2001: A Space Odyssey in a Plexiglas case, or slowing down to read the front-page articles printed in newspaper props from A Clockwork Orange are priceless moments for any movie lover on a Kubrick binge.
Seeing these objects, up close and personal, you marvel at the details that Kubrick and his skilled collaborators paid to every minute aspect of his film productions. For example, you might notice the yellow teeth and gray hairs peppered through the black fur of Moonwatcher's ape-like mask or ponder the link between Diane Arbus' powerful 1967 photograph Identical Twins, Roselle, New Jersey, and the spectral twin girls haunting the corridors of the Overlook Hotel in The Shining. The ghostly sisters are never referred to as twins in King's original novel. The spooky image of malevolent twins taunting the child protagonist Danny (and the audience) to "come play with us, Danny—forever and ever and ever" is Kubrick's terrifying invention inspired in part by the horror writer's haunted-hotel narrative.
The Stanley Kubrick retrospective demonstrates that the legendary film artist's films create entire worlds for his characters to inhabit, making his cinematic dreams into flesh-and-blood alternate realities for viewers to vicariously experience.
So, it's fitting that Kubrick named his first production company Minotaur Productions since his cinematic legacy forms one of the greatest labyrinths in film history. After all, viewers can revisit the filmmaker's finite themes, again and again, savoring the process of getting lost in the glorious minutiae of a brilliant mind at work, a fearless intellect that questioned everything, probing the fault-lines of human nature at its darkest depths.
---
---
Regions: California