10 Filmmakers to Watch in 2016: Paisley Smith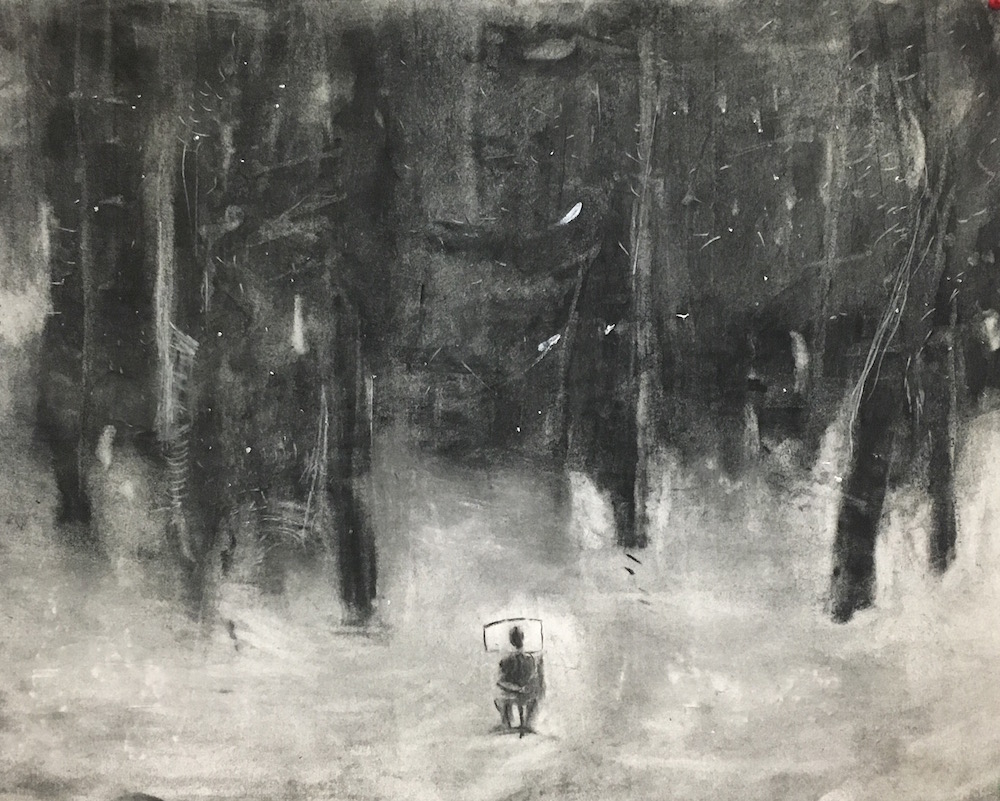 Paisley Smith makes our 10 Filmmakers to Watch in 2016 list for her upcoming Virtual Reality Taro's World.
Paisley Smith's recent documentary film Peace, Daal, & Partition, which won Best Documentary at the 2015 First Look Film Festival at the Directors Guild of America, explores the impact of the Partition of India and Pakistan on three generations of women in her family.
But then she discovered Virtual Reality (VR), working with the "Godmother of VR" Nonny de la Peña and the Emblematic Group, and ever since, Smith has travelled around the world to produce Emblematic's VR installations and demos, sharing immersive journalism pieces with diverse audiences.
"Imagine if you could take a documentary film, place an audience in the scenes, and experience emotion as the story unfolds. VR allows you to approach storytelling in a whole new experiential way, pushing the boundaries of how we can connect with an audience," Smith says.
Most recently, Smith was an Associate Producer on "Project Syria," a VR project selected for the 2015 Sundance Film Festival New Frontier that puts viewers "on scene" to experience viscerally the plight of Syrian children amidst civil war. Smith also co-founded Virtual Reality Girls (VRG), a community of women who create VR.
Her most recent project, an animated virtual reality experience Taro's World, is based on the story of Taro, an exchange student from Japan who lived with Smith and her family for his teenage years, but at age 17, took his own life. Produced by the National Film Board of Canada, Smith's project will be released via mobile VR – Google Cardboard/ Samsung Gear VR.
The Independent talks to Smith about her virtual reality projects in the works, and how she explores locations, builds and audience, and dreams up new ideas.
MM: What projects did you do to lead up to this project?
Smith: I began exploring the world of VR with Nonny de la Peña and the Emblematic Group, who create impactful, immersive journalism experiences. My roles at Emblematic Group ranged from sound editing to sharing VR journalism projects with diverse audiences. People would emerge from Project Syria in tears and need to talk about the events. I was able to truly witness the power of VR to move audiences.
Prior to my work in VR, I directed Peace, Daal, & Partition, a personal documentary about my family history and the Partition of India and Pakistan in 1947. The film led me to my grandmother's childhood stories about those tragic events, and pushed me to explore the transmission of trauma through generations. One of the most amazing things about sharing that film was how audiences would reflect upon their own family stories and history, and often be inspired to start asking questions. Telling your own story opens up important conversations that need to be shared.
MM: What led you to turn Taro's World into a Virtual Reality project?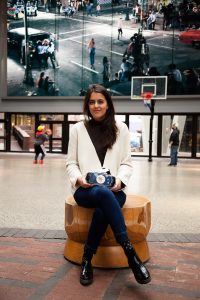 Smith: Taro and my brother were best friends, like brothers, and spent much of their free time gaming together. The VR project explores his two worlds – online and offline, and the movement between these worlds, led by documentary storytelling. VR felt like a natural way to explore his story. More than anything Taro's World is about coming to terms with the loss of a best friend.
MM: How do you build an audience for this project?
Smith: Documentary storytelling is a process of discovering and being open to change. Animated virtual reality is a very different medium in that it requires you to have a strong idea of where you are going in advance so you can build the experience and the world in which it exists.
There is also the added pressure of a new medium that does not have user norms in place yet – unlike a film screening, where people know how to behave intuitively – in VR we need to explain quickly and succinctly what the user can do and how they can do it, without detracting from the story. This has led to a lot of experimenting in the development of the project.
I've been fortunate to collaborate with designer-storytellers, Katy Newton and Karin Soukup. They received a grant from the d.school: Institute of Design at Stanford to develop processes for testing audience engagement in immersive storytelling experiences. They have used Taro's World as a case study, sharing their findings along the way. Collectively we have shared our development on social media, under #TarosWorld & #NFBvrLab, so that other creators might learn or be inspired by the experimental process.
MM: How did you chose locations?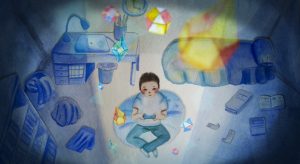 Smith: Location choices are incredibly important to VR. I've heard VR referred to as "the art of looking around." The audience is transported to these locations where they explore, connect and engage with the space around them. Taro's World embraces space almost as a character. His bedroom is familiar – it looks like a home – and yet it doesn't quite feel right. Through the experience you begin to realize the game world feels more like his true home.
MM: How is this project being released to the public?
Smith: This project will be released on mobile VR – Google Cardboard/ Samsung Gear VR. I wanted to create the project for mobile VR so the project could be widely accessible.
It's a small, personal story, so there is something right about people being able to watch it in their own spaces. I'm very excited about mobile VR and it's potential to connect with audiences where they are. Taro's World was built in Unity, a game engine, which allows us to build the world and examine it from any perspective. Unity is an amazing tool because you can experiment with so many elements – space, character placement, audience perspective – all the details of your world.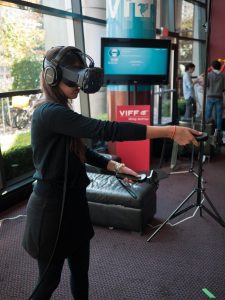 Taro's World explores two worlds using two unique styles. The story explores Taro's game life, which stylistically looks like a video game, and his real life, which has a hand drawn animation style. I've collaborated with game designer Milan Koerner-Safrata and animator Kaho Yoshida to create these distinct worlds.
MM: What's next for you?
Smith: I received a Mister Rogers Scholarship from the Television Academy Foundation for my ongoing work in children's new media. At present, I am developing a children's web series called Hangin' With Genie with my co-creator, Genie Deez. The series hopes to build upon Roger's legacy of sharing positive values towards personal empowerment in young audiences.
I co-founded VRG (Virtual Reality Girls), a community of women who create VR. I'm interested in strengthening our community and sharing the power of VR with diverse audiences. Diverse content creators will lead us to a rich story landscape. The first step is access to VR. I'm excited by a number of projects on the go, especially the work coming out of the National Film Board of Canada's VR Lab. We are experimenting in many areas of VR, including an interactive VR stop-motion animation with award winning studio Clyde Henry Productions, the co-creators behind the Oscar nominated animated short, Madame Tutli Putli.
For more information about Paisley Smith, see her website.
---
---
Regions: Asia & Pacific, Canada