From Bosnia to Berlin: Sarajevo at Berlinale 2016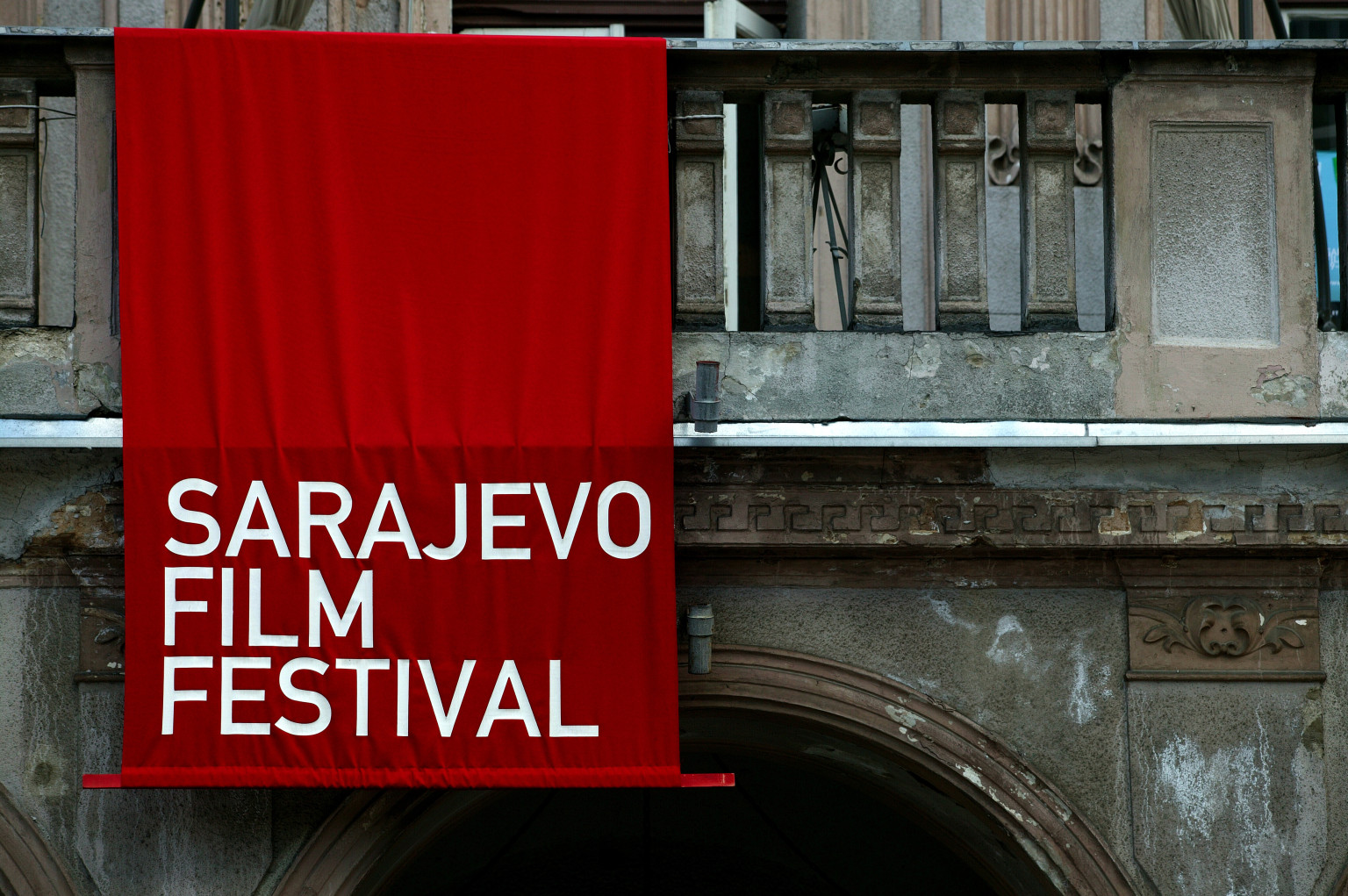 The Independent takes a look at the film industry of Bosnia-Herzegovina on an international stage
The film industries of the countries of former Yugoslavia continue to evolve and adapt to changing environments, both on the industry level in the broader European landscape, and in the political and economic contexts of their respective countries. At this year's Berlinale, the region's continued ability to punch above its weight was proven by Bosnian director Danis Tanović's Silver Bear win Death in Sarajevo. Tanović, whose 2001 film No Man's Land won the Academy Award for Best Foreign Picture, returned to the Berlinale competition this year; he last attended with 2013's An Episode in the Life of an Iron Picker (which was also shortlisted for Best Foreign Picture).
Death in Sarajevo was broadly inspired by French philosopher Bernard-Henri Levy's play, "Hotel Europe," and comments on both the state of Bosnian society and Europe's contemporary relationship with twentieth century history. The film's method of address unfolds on multiple levels: addressing, first, audiences in Bosnia-Herzegovina, then Europe, and then the world. Taking place entirely in one hotel over the course of a day, the film follows various hotel staff as they divide into two camps: those preparing to go on strike in protest of delayed pay, and those preparing to receive EU delegates for an event commemorating the 100th anniversary of Franz Ferdinand's assassination and the spark of World War I. Structurally taut and tensely riveting, Death in Sarajevo made a good impression on most critics in addition to the jury at Berlinale. Reviewing for Variety, Jay Weissberg wrote, "An expertly modulated choral drama that is also one of the most clear-cut and boldly stated summations of Bosnia's paralyzing discord." The Guardian deemed it "a damning allegory for modern Europe."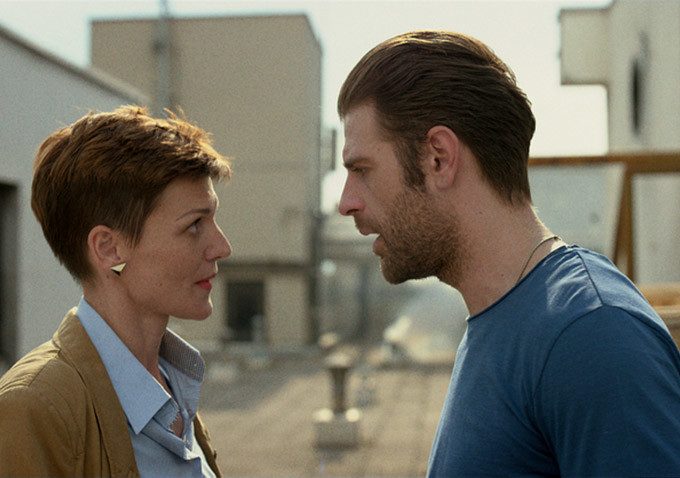 Tanović's home country of Bosnia-Herzegovina is also the birthplace of one of the most reputable festivals in Southeast Europe, the Sarajevo Film Festival, which was founded during the siege of the city in 1995. Elma Tataragić, head programmer of the Sarajevo festival's feature competition, remarks on the success of Bosnian films on international stages, despite the local industry's small annual output. "Even though we have a very small production industry in terms of features, with one to two per year, still Bosnia manages to be successful, which is really a miracle," she said. "Since last year we had only one film [Death in Sarajevo] and it's already in Berlinale in competition. That's kind of miraculous but it's a great film, it's a very political film but also a very socially-engaged film, as it talks about Europe in general."
Tataragić, who is also a screenwriter and producer, traces recent developments in Southeast European industries to the refined practices and expansions of national film centers and agencies. EU membership is a factor but not determinant of each country's industry growth. "It's quite complicated with so many countries," she says. "None of the countries are rich. In the meantime, some countries have developed. Croatia has really developed in the audiovisual sector. It went much further than Slovenia, a country which has been in the EU for years. The legislation is different in Croatia and it gives a lot of freedom to the Croatian Audiovisual Centre. The funding [for film productions] doesn't rest solely on the state funding. It's connected also to the tax incentive, to the lottery, to public broadcasters. So there are different ways to gather the money." Multiple funding streams are crucial, as state funding alone is insufficient for providing proper support for feature productions.
Transnational co-productions within the countries of former Yugoslavia and across the wider region are also on the rise. Tataragić lists Bulgaria, Romania, and Greece as frequent co-producers with other Balkan countries, "which I think is quite logical because of the language, because of the whole history, but also because it's a very similar way of working. We still rely on the same tradition of filmmaking. It's not just artistic but we rely on the same technicalities, such as working hours, that are quite similar in our countries," Tataragić said. In 2011, The Independent reported from the regional forum for Southeast European film at the Sarajevo Film Festival, where the idea of a regional co-production fund was proposed and discussed. Five years later, Tataragić comments that, "It's quite normal that we are collaborating but as for the regional fund, I think it is further now than it was five years ago."
While additional funding support in the form of a regional initiative could provide a needed boost to local productions, ex-Yugoslav countries still have avenues of access to pan-European resources. As Tataragić remarks, Bosnia-Herzegovina is "not a member of the EU, but we are a member of Eurimages. We are a member of Creative Europe. So we are already integrated into the European system, we already have access. That also is quite different from ten years ago: most [ex-Yugoslav] countries were not members at that time."
Reflecting on international film festival lineups, Tataragić observes a shift in interest among the international film community away from ex-Yugoslavia. "It's apparent that the attention in the topics of Southeastern European cinema is fading away. We are not as trendy as we used to be five years or ten years ago. You can see this in the selection of the films here at Berlinale. This interest is moving toward the Middle East. You have a lot of films from Palestine, from Lebanon. The attention is always moving, and of course there is less money. I think it's a natural thing, but it's the way things are."
The Sarajevo Film Festival embraces its position of significance within the region and wider international festival circuit, without being as beholden to premiere or competition status as the world's largest festivals. "What we want is to nurture talent, to make filmmakers feel at home in Sarajevo," Tataragić said. "They get something they can't get in Berlin or Cannes: the attention. When you're here [in Berlin] with a small film from a small country, you feel it. But not in Sarajevo. We want them to have fun."
The festival also emphasizes developing local audiences and young talent. Rada Šešić, head documentary programmer for SFF, also organizes Docu Corner, hosted discussions and debates for young people after screenings in the documentary competition. 2015 marked the first year that European youth beyond the immediate Southeast European region were invited to participate in the program. Šešić notices a rise in the number of documentary submissions to the festival. "We started the festival with submissions of 100 or more, now there are 200 or more for only 13 slots in competition," she says. The recently established Al Jazeera Balkans channel, headquartered in Sarajevo, "is also looking for documentaries," to broadcast, creating more screening opportunities for documentary makers in the region who struggle to secure local theatrical distribution for their films. Šešić echoes Tataragić's remarks about the Croatian Audiovisual Centre, commenting that when it comes to regional support for film production, "the Audiovisual Centre is setting the example."
---
---
Regions: Europre