Tribeca 2017 Review: 11th Hour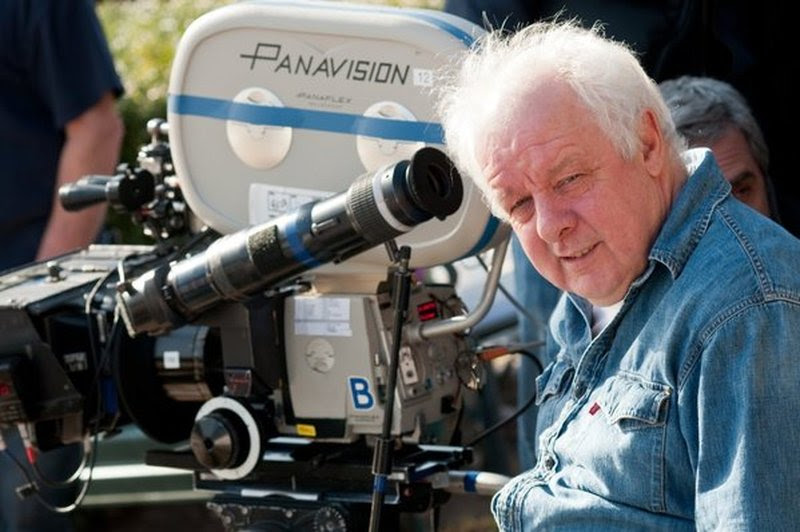 Senior Film Critic Kurt Brokaw reviews Jim Sheridan's film 11th Hour.
Jim Sheridan, Mexico/Ireland, 10 min.
Jim Sheridan (In America, My Left Foot, In the Footsteps of My Father), Oscar nominated six times, might win for 2017's Best Short. Here's how Sheridan describes his 10 minute drama 11th Hour, which is set in a New York bar 11 hours after the Twin Towers came down:
"I just made a little movie about 9/11 with Salma Hayek, just a kind of movie to show that once, America was all immigrants working together, including Muslims. I think the lesson I learned most is to have a great cause, have something important to say because that will make you keep going. This movie really fits Dublin Arabic Film Festival 2016, as we are trying to create greater understanding of Arab life through the medium of film."
In Sheridan's film, Maria Jose (Hayek) runs a neighborhood bar within walking distance of the 16-acre World Trade Center site. It's filled with NYPD who are dazed, or seething with anger, or both, when a young firefighter drifts in, carrying the crushed helmet of a fallen member of his ladder company. He's in shock, and Hayek comforts him with a few words and calls a cab to take him back to his firehouse. The driver, who waves away money offered by the bartender, is named Mohammed.
As Mohammed drives without speaking through city streets, and Sheridan begins to mix narrative drama with documentary footage, Bruce Springsteen's soaring rendition of Woody Guthrie's "This Land Is Your Land" fills the soundtrack. The combined artistry here has a devastating emotional pull that makes 2001 feel like yesterday and may leave you shaken to the core.
11th Hour was written by Lisa Hand and based on a true incident. The screenplay is by Sheridan and Oskar Slingerland. Springsteen contributed his music without charge. The director, a Dubliner, has said "within the Arab world, there's always been warmth for the Irish. I think we're that sort of weird post-colonial culture that they get." Sheridan also quoted Marlon Brando as telling him the problem with 9/11 is "there'll never ever be another Omar Sharif."
Sheridan cast Omar Sharif, Jr. as an NYPD officer in 11th Hour.
11th Hour shows as part of the shorts program "Group Therapy" at Regal Cinemas Battery Park on Fri. April 21 (7:00pm), Wed. April 26 (10:00pm), Sun.April 30 (10:00pm); and at Cinepolis Chelsea Fri. April 28 (9:15pm), Sat. April 29 (3:30pm).
---
---
Regions: New York City