Tribeca 2017: Critic's Choices – Features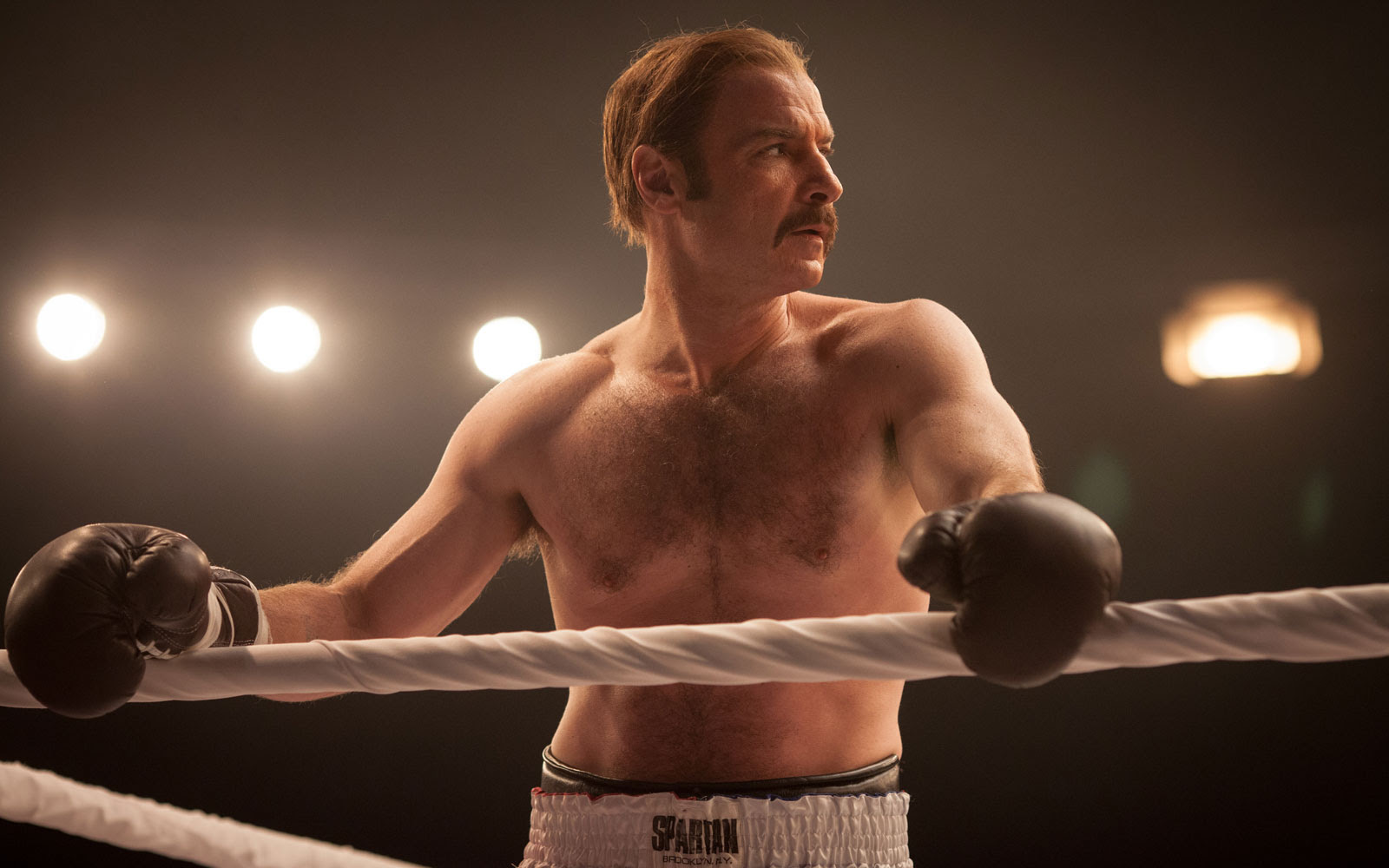 Kurt Brokaw picks Chuck and The Wedding Plan as favorite narrative dramas
Chuck, Philippe Falardeau, 2016, USA, 99 min.
"Who cared about me yesterday, when I was nobody?" reads the pre-title quote by Rocky Balboa. It sets exactly the right tone for Canadian director Philippe Falardeau's modest and shrewdly engineered biopic of Chuck Wepner, the New Jersey heavyweight boxing champion who lasted nearly 15 rounds against Muhammed Ali in 1975, when promoter Don King insisted on a white guy in the top ten to take on The Greatest. The odds against Wepner that night in the Cleveland coliseum were 40 to one.
Chuck was a married liquor dealer with a daughter, a hard-punching club fighter who was beloved in the neighborhood bars where he spent too many nights buying too many rounds for not enough fans. They teased him as the "Bayone Bleeder" because he started takin' a lickin' as a kid in '54 and kept right on tickin' through the 70s. As played by Liev Schreiber—one of our most crafty and chameleon actors who can shift personas with the ease of Michael Shannon and Willem Dafoe—Wepner starts out as a somebody, not a nobody, who thinks he's going to become a much bigger somebody.
When the referee stops the Ali/Wepner fight 19 seconds into the last round because Ali has closed both Chuck's eyes and broken his nose, little does he know Sylvester Stallone is watching the same fight and will sit down to write Rocky with its endless sequels. Wepner thinks he's going to get a substantial cut of the movies since it's his story—why, he's even invited to read for a part opposite Sly Stallone.
But what he ends up with is a gigantic cocaine and booze addiction that costs him his marriage, his movie audition and ultimately his freedom for 26 months. Wepner goes to prison for possession and selling, and later returns to the ring as a novelty item fighting a 600-pound muzzled grizzly bear.
This summary makes Chuck sound and feel like a grim, humorless boxing movie in the same open vein as Requiem for a Heavyweight, the 1962 drama with a tragic Anthony Quinn that Schreiber and the movie keep quoting and intercutting. But strangely enough, Chuck isn't a requiem. For most of the picture (at least until Wepner's cross-addiction takes him under), Schreiber narrates a smart, savvy, and oddly winning little movie that audiences will cheer, just as they once applauded Stallone as Rocky. (Yes, the music on the soundtrack includes "You Always Hurt The One You Love.")
Even when Chuck climbs on what he thinks is going to be the Rocky gravy train, barging into clubs drunk in a fur coat and blowing a whistle, bragging that "without me, there IS no Rocky," he's on a toot that culminates with Stallone's movie winning Best Picture in '77. Along the way he hits those endless bumps of coke, and washing them down with gallons of hard liquor takes him down real fast.
The secret to Chuck's success is one part Schreiber's open and endless charm as a companion to fans, women, liquor and dope…one part his expertise in the ring (Schreiber knows boxing and takes plenty of punishment without a double)…and seven parts the knockout supporting players that surround this affable tin can.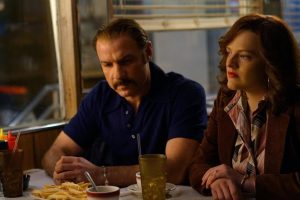 Elizabeth Moss plays his long-suffering wife, Phyllis, who finally walks out on Chuck after he staggers through a school conference with his daughter's teacher, stoned to the gills. Is there anything this actress can't do these days? We watched her for free as mousy copywriter Peggy through 88 episodes of Mad Men, but we'll pay serious money to watch her open plays like Speed the Plow and The Heidi Chronicles—not to mention erudite movies like Queen of Earth and Hulu's upcoming The Handmaid's Tale.
Naomi Watts has been cast as Linda, the local bartender who picks him up when he's a divorced nobody, and marries him, and with her salty mouth and long red tresses you'll hardly recognize her. Who else is more likely to marry a reformed drunk but the bargirl who kept pouring for him? Linda gets a lot of the best lines penned by Jeff Feuerzeig, Jerry Stahl, Michael Cristofer and Schreiber. (This is a reel-life to real-life marriage that's lasted, and Wepner still has his Jersey liquor route.)
The guy running Al's Old Time Boxing gym, who becomes Chuck's trainer and cut man nicknamed The Butcher, is acted (or mauled, if you prefer) by Ron Perlman. This actor is blustery and grotesque enough to have stopped many a movie in its tracks, but Falardeau pulls Perlman way down to the lower frequencies, and he's staggeringly good. "The only cut Chuck has to worry about is what I take out of his purse," growls Al, pointing his cigar. We're talking Academy level work here, just as we predicted last fall when Mahershala Ali turned the New York Film Festival around in Moonlight.
The other ensemble supports—Pooch Hall (Ali), Morgan Spector (Stallone), Michael Rapaport (Chuck's brother, Don), and Jim Gaffigan (Chuck's pal, John)—form a tightly cohesive company with Schreiber that he can roam and thrive and shine in. Richard Comeau's editing is rigorous and disciplined.
Chuck is, as they say, the sweet spot of this festival.
The Wedding Plan, Rama Burshtein, 2016, Israel, 110 min.
In her 2013 debut drama, Fill the Void, writer/director Rama Burshtein—
a member of the ultra-Orthodox Haredi community in which locally made Israeli movies were primarily viewed (if they were viewed at all) by women in Tel Aviv—broke through.
Her drama was a carefully structured and authentically drawn portrait of an 18-year-old who comes-of-age weighing a "matched" marriage to a much oldest widower. She doesn't love the man and she's afraid of dying in childbirth as her sister did, but she's pushing against unyielding family expectations and centuries of patriarchal Hasidic tradition. Everyone urges her to "fill the void" in the family, and so she does. Burshtein is not a warrior in the culture wars—she's said "careerism, independence and self-fulfillment are less important to me than love, my husband and my family." Her movie swept Israel's top filmic awards and has grossed nearly two million dollars.
Burshtein's followup drama is infinitely more relaxed. It's a cagey followup to Fill the Void because, again, the void is being single, but this time the woman, Michal, is 32 and has been going out with eligible men for ten years ("490 hours dating 123 guys"). The respectable fiance she was relieved to become engaged to has just walked out on her, because —as he tells her straight out—"I don't love you."
Woe is Michal. As played by Noa Koler, an actress of unvarnished candor who projects far too much authority for the men offered up by the matchmakers, Michal is the Jewish Miss Lonelyhearts. In a daring sequence that runs minutes, she spills out a laundry list of wishes: "I want to be normal, to be respected, to make Shabbat with a man, to have stability, to give and to receive, to love and be loved back—I want someone to sing to me, I don't want to be alone anymore!" Her longing is palpable.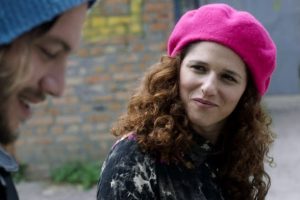 Michal goes to see Shimi, a matchmaker's son, who owns a wedding hall in Jerusalem. Shimi (Amos Tamam, immensely likable with an empathetic twinkle) is, unfortunately, married, but she demands a price for a wedding with 200 guests in just 22 days, on the 8th night of Hanukkah. He quotes her a discounted 15,000 shekels, and she prepays in cash. Shimi is curious to learn who she's marrying. Michal boldly predicts "God will find me a groom." Oh, boy.
The Wedding Plan thus becomes a steadily absorbing race-against-time movie, with nearly everyone lining up against Michal. The matchmaker doubles her efforts, but the prospects remain an unconventional lot—one man won't even look at her, another uses sign language and teaches the deaf. The rabbi shakes his head and laments "counting on miracles—even saints wouldn't expect such things."
Michal's mom and sisters think she's losing it, and maybe she is. The fiancé who jilted her quickly finds a doctor to be his bride. When a hot pop singer whose fan base is primarily teen girls actually does declare his love for Michal, and proposes, she pushes away this kid and a touring singer's life. And when a soldier on active duty who she's dated calls to confess he can't get her out of his mind and he's coming home on leave, Michal breezily reports she's marrying someone else in two days. She's counting on God to provide her with not just an available male, but the ideal stay-at-home husband.
On the day scheduled for her wedding, Michal puts on her bridal dress and is driven to the wedding hall, where guests galore are filing in and practicing watchful waiting. Writer/director Burshtein ratchets up and stretches the suspense quotient with the skill of someone who's been doing this forever.
The Wedding Plan aptly demonstrates that La La Land can be found in the most unlikely Israeli settings. Perhaps there are two sweet spots in this festival.
---
---
Regions: New York City