IFFBoston 2017 Review: For Ahkeem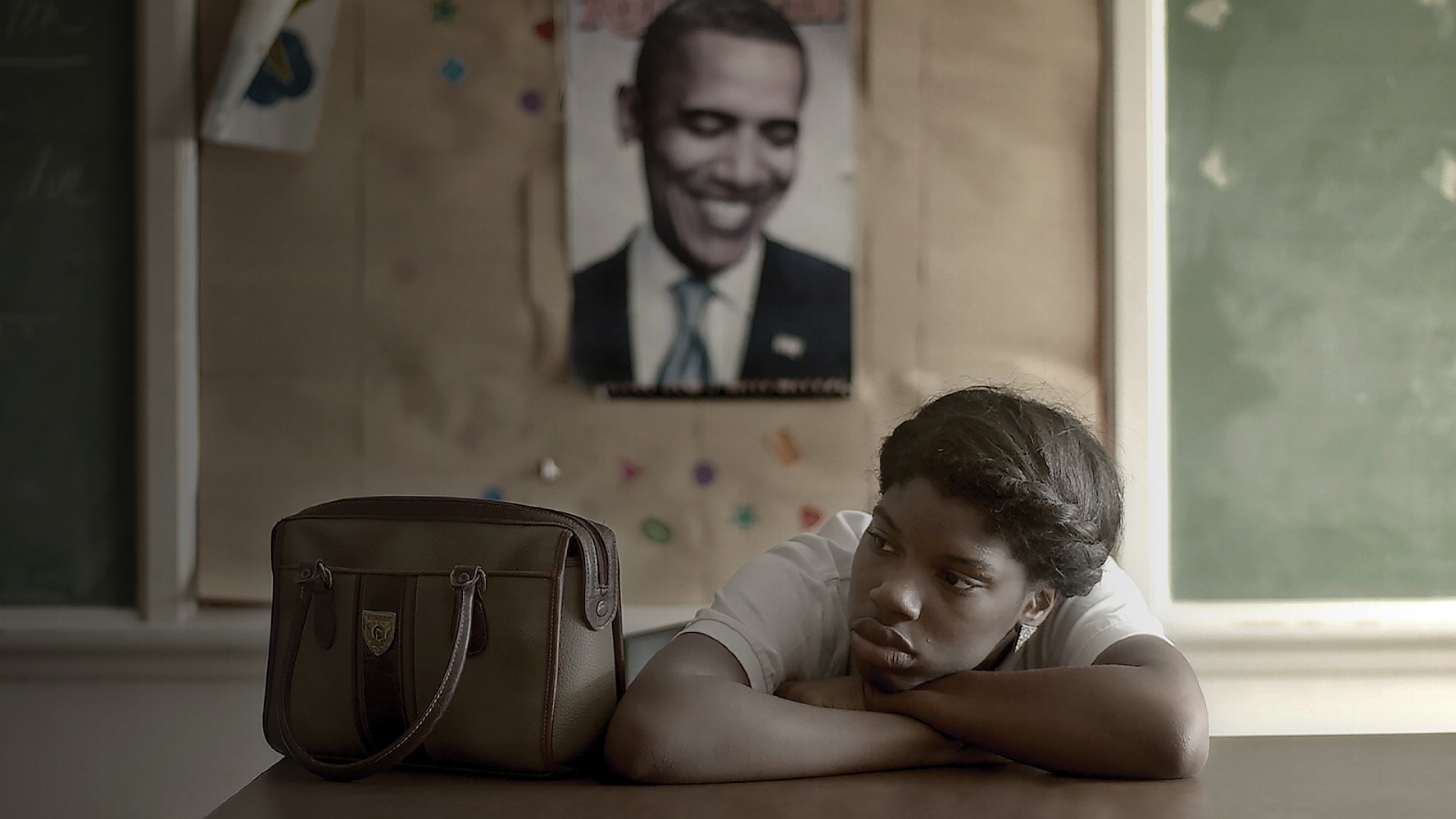 Film critic Evan Crean reviews Jeremy S. Levine and Landon Van Soest's documentary For Ahkeem
For Ahkeem, Jeremy S. Levine and Landon Van Soest, 2017, USA, 90 min.
Jeremy S. Levine and Landon Van Soest's documentary, For Ahkeem, is a commentary on race, class, and the inequities of the educational and criminal justice systems for people of color in the United States. The filmmakers are never hyperbolic or overly sentimental. Instead, they offer a moving slice-of-life tale that chronicles one teenager's struggle to complete high school while raising a baby with her boyfriend in St. Louis, Missouri.
Levine and Van Soest reveal the challenges that their subject, Daje Shelton, and other young people of color face on a daily basis by demonstrating how difficult it is for them to accomplish tasks many take for granted, like finishing high school, avoiding trouble with the law, and surviving adolescence. The documentary presents shootings and death (including the Michael Brown shooting that happened during production) as painful facts of life that Daje and her peers must accept while trying to go about their normal routines. In one poignant scene, Daje hangs out with her classmates, casually discussing having been shot and flashing her bullet scar like it's no big deal.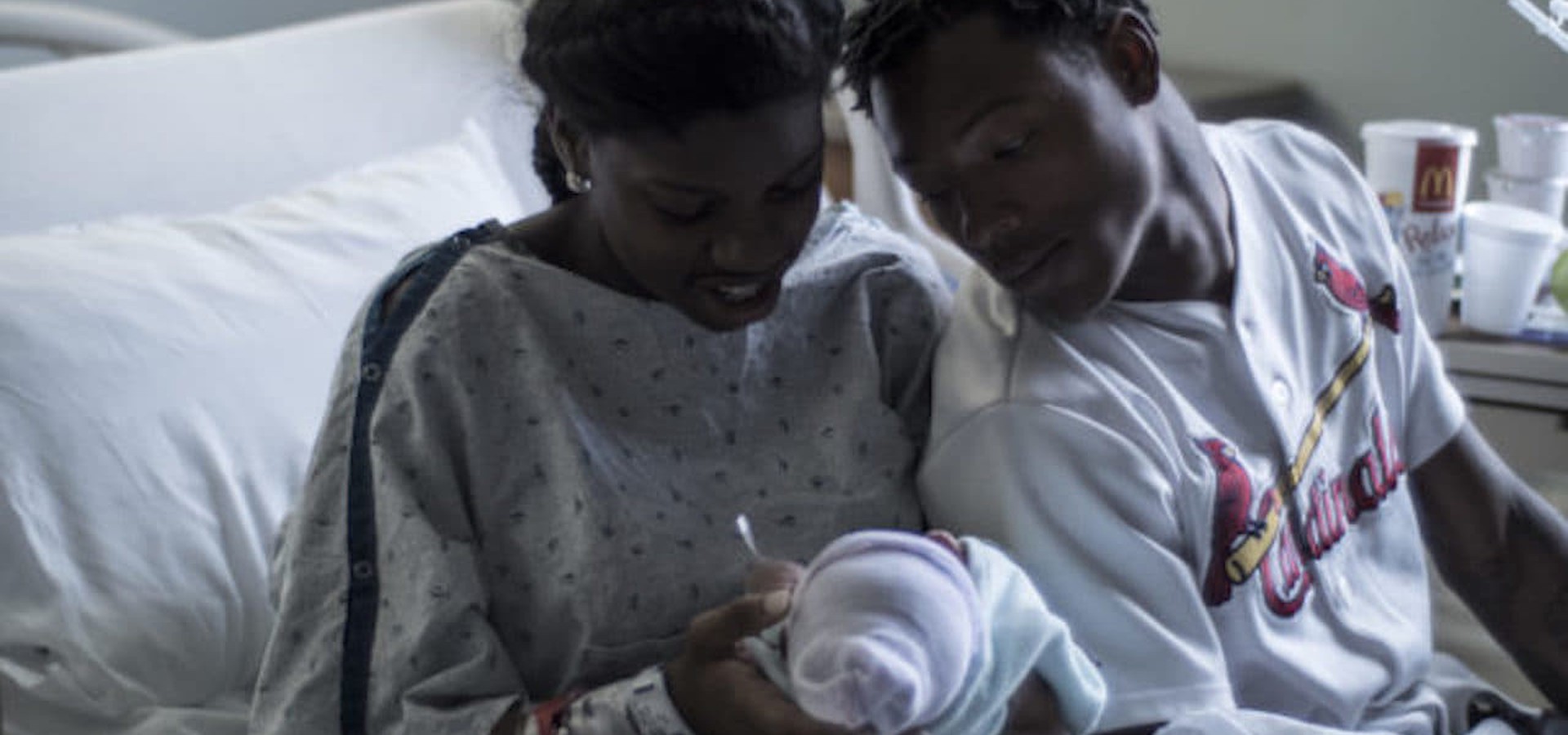 The film delves into the inequities in the U.S. educational system by showing how students of color like Daje are disproportionately targeted as disciplinary cases—suspended or expelled more frequently than their white peers. At the start of the film, Daje has run out of options for public schooling due to disciplinary infractions. A local judge orders her to attend a special school designed to keep motivated students off the streets. From there, the film follows Daje's journey to finish high school, which is made more challenging after she becomes pregnant and gives birth.
For Ahkeem also considers injustices in the U.S. legal system, notably through Daje's boyfriend, Antonio, who finds himself chronically in trouble with the law for minor infractions that carry major consequences. These incidents brand him a felon and ultimately lead to jail time. As a consequence, Antonio is thwarted in his efforts to secure a job and support Daje and their son. The documentary posits that Antonio's life-altering legal troubles are a direct consequence of his race, age, and class. If he was white and wealthier, he likely would have received a more lenient punishment or would have had access to legal resources that could keep him out of prison.
Levine and Van Soest have a surprising level of access to their subjects and to the courts. They capture genuine, private moments of affection between Daje and Antonio, as well as tough conversations that both of them have with teachers, judges, and family members. The directors attempt to construct a cohesive narrative around Daje's experience; however, the actual chain of events, especially with regard to how Daje ends up in this special high school, is somewhat confusing.
One major missed opportunity in the documentary comes from Antonio's part in the narrative. Even though he plays a major role, viewers never learn what happens to him—for example, that he received a seven-year prison sentence. This fact, which came up during a post-screening Q&A at IFFBoston, seems like a missed chance to express the concrete consequences that result from critical inequities explored in the film. This misstep aside, For Akheem is a subtle, powerful commentary on race and class that's worth watching because it makes its points by capturing moving, emotional moments with real people instead of trying to convince you with dry, faceless statistics.
---
---
Regions: Boston, Massachusetts, Missouri