10 Filmmakers to Watch in 2017: Kenrick Prince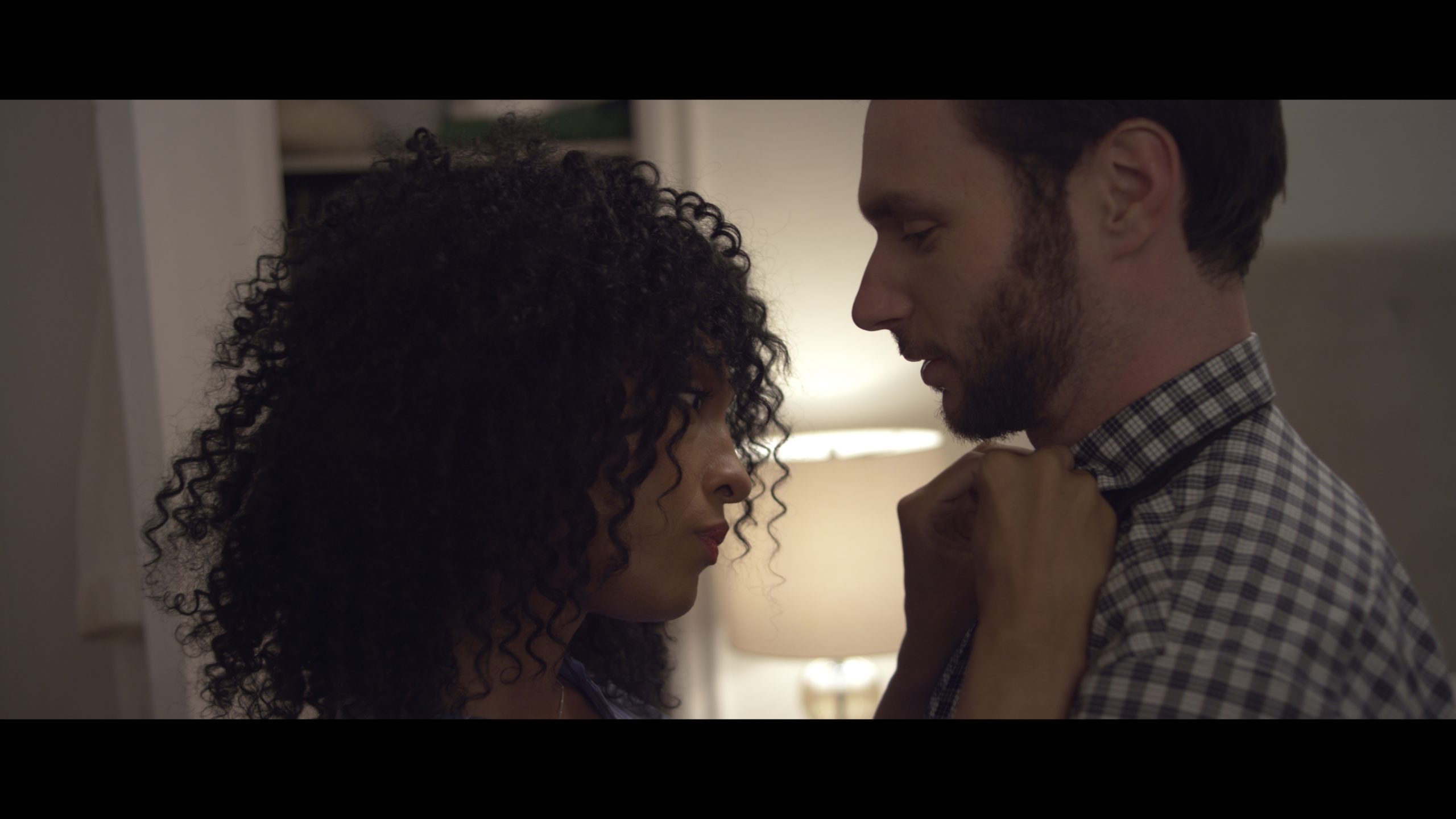 Kenrick Prince makes our 10 to Watch in 2017 list with his narrative short film Gema
Kenrick Prince first made his mark as a young filmmaker in 2010, when his short Mi Amor screened at Cannes and was recognized as a top student film by Campus Movie Fest in the same year. Following this early success, Prince took a hiatus from filmmaking to work on commercials for Pogo Pictures, Spotco, and Oxygen Media, but now he is back with a project likely to earn him recognition again—Gema, an intimate look at an experience everyone can relate to—meeting a partner's parents for the first time.
Gema premiered at the Atlanta Film Festival and then screened at the Riverrun International Film Festival. The film will be participating in the HBO Short Film Competition at the American Black Film Festival in Miami and screening at Martha's Vineyard African American Film Festival.
The Independent caught up with Prince during his festival run for Gema about his inspiration for the film, the complexities of marketing this unique project to his target audiences, and his hope to expand upon the project with a television series.
David Pierotti: Tell us about Gema. What was the driving idea behind it?
Prince: Inspiration came to me from so many unique places. Some were from the challenges of my own journey as an American asylee, when I came to this country at 19 from the Bahamas and faced racism for the first time. Ultimately it transformed into a film about shedding light on individuals who, much like myself, don't fit into traditional definitions of gender identity, but share the universal desire we all have – to be seen, heard, and loved for who we truly are and celebrated and embraced for our differences.
DP: How did you fund the film?
Prince: How does any independent filmmaker fund a project? Credit cards and lots of prayers! But seriously, funding started off with my savings (credit cards too) and help from family. Then I reached out to producers to help me. They were people who weren't just passionate and knowledgeable about film, but who also had a sensitivity to the story I was trying to tell. They then reached out to others who came on and provided even more financial support. It's important to note that everyone who worked on Gema had a deep understanding of and connection to the material and story. Fostering that connection, was really the key component in getting this film both funded and produced.
DP:  How did you try to create awareness for the film?
Prince: We are still building an audience and awareness for this film, but it's something that I've chosen to do slowly and tactfully. Without giving too much away, Gema is a love story that speaks to two different audiences and I want it seen by both. However, distributing to these two groups can be tricky. With that said, I've decided to strategically move through the festival circuit building buzz in the industry first, then once we're done, release more broadly.
DP: Tell us about filming. What kind of look were you going for?
Prince: We chose a set of vintage lenses that gave the film a much softer, film-like look. In terms of the execution, we were shooting in a tiny apartment and I wanted the film to feel intimate and also—in moments—to be voyeuristic. There's this inherent nervousness that comes up whenever someone is about to meet their partner's parents and I wanted that to translate that into the camera's movement. This is something that I didn't feel we could do by shooting on a tripod. There's a certain delicacy you get when shooting on a tripod, and I wanted that jittery, unsteady movement you get with handheld.
DP: What is your approach to working with actors? What kinds of techniques to you use to help them build their characters?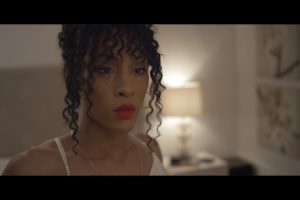 Prince: Before I even get to the acting, I find out in auditions if they can take direction and if they can transition from one mood or emotion to the next, seamlessly. For Gema, I gave them some of their character's basic backstory, and then we got into rehearsals. In rehearsals, we took that information and I had them improv to build even more backstory. In these improv sessions, I then gave them notes and collaborated with them in the character-building process. Later, during the scenes, I would work with them to ensure they were making strong choices for their characters.
DP: What do you see as the main goal of Gema? What are you hoping to accomplish with it?
Prince: With Gema, I'm trying to inspire empathy in people. In doing so, I hope to inform, challenge, and/or change certain preconceived notions that exist within our society about people who are misunderstood.
DP:  What's next for you?
Prince: I'm not done with Gema yet and I want to see her as a strong episodic series. I'm a huge fan of how alternative television, like HBO and Netflix, have changed the way we produce and consume media. That's something that I envision for Gema, and am actively working towards creating. I've begun work on a feature project that's currently in research mode and I am very excited about it. It's the story of a woman who takes on the criminal justice system, almost single handedly—think Fruitvale Station meets 13th. I'm also looking for representation and work as a director in the industry. That can be short form content, long form, or commercials. Whatever it is, I'm ready to work.
You can follow the film by liking the Gema Facebook page or by searching "@meetgema" on Instagram.
---