Christina Raja Makes Our 10 to Watch list for About A Donkey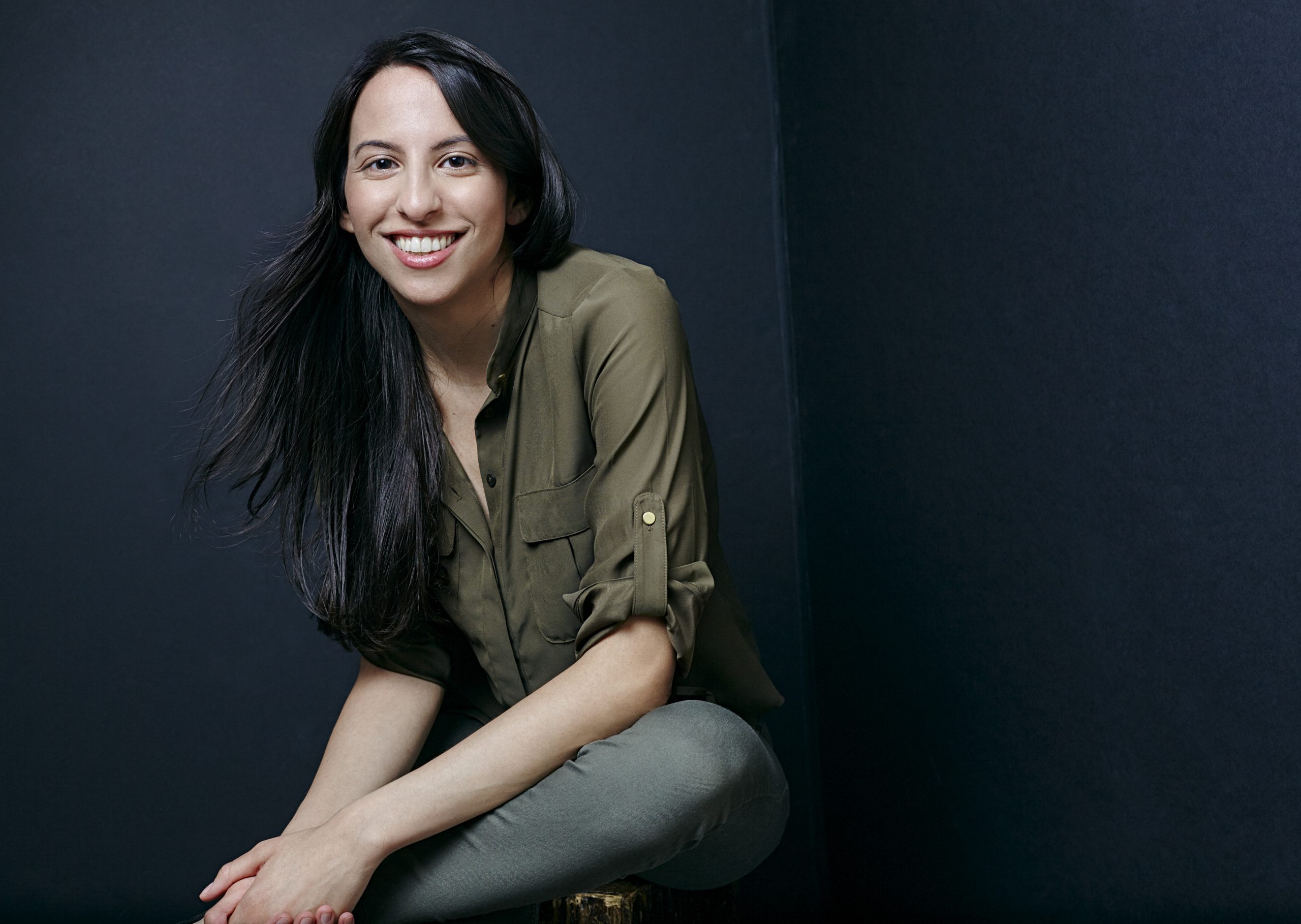 Step by step, Christina Raia is carving out her own uniquely contemporary film career. After graduating from Hunter College, she co-founded CongestedCat and began developing short films. "Shorts are like therapy and a way to engage my audience while I work on my long form features," she says. Each one helped grow an audience for her work to finance the next project. Raia has become so effective at crowdfunding, she's the Director of Crowdfunding at Seed & Spark.
She also started IndieWorks, a monthly film screening series of independent filmmakers in New York because she says there is "something special about experiencing content together," when, more and more, people watch movies alone. Raia sees the value in the shared, communal experience of coming together. "Stories matter and can create connections between people," she said. In an era when people are more divided than ever, she's committed to building a community around her work.
Raia has just finished post-production on her latest feature About A Donkey, which, conveniently, she crowdfunded on Seed & Spark.  The film will premiere at the Georgia Film Festival on May 19th. Raia was getting ready to hit the festival circuit with it when we caught up to her for 10 to Watch. Raia spoke with David Pierotti after being named one of The Independent's 10 to Watch filmmakers of 2018.
David Pierotti: Tell us about your 2018 project, and what inspired your work on it?
Christina Raia: The screenplay for About a Donkey was originally written after a visit with screenwriter Kelsey Rauber's dad resulted in him casually mentioning that he would like to own a donkey. That passing comment sparked the quirky and heartfelt idea that led to the film. I was attracted to the screenplay due to how it effortlessly tackled weighty issues through a comedic lens filled with characters that feel real and show growth as the story progresses. We workshopped the script together for a few years but, after the 2016 election, shooting it felt super necessary in 2017. I felt I could make an enjoyable film that would offer hope as well as create a path to much needed conversation.
DP: How did you build an audience or awareness for this project? How did it relate to crowdfunding?
CR: We began building an audience on social media about 6 months before we crowdfunded the film, which was a month before principal photography. I regularly interact with my audience on social media by sharing behind-the-scenes content, sneak peeks at upcoming work, and blog posts about lessons learned with each project. So, I made it a point to engage my existing following early to get them excited about the film and our mission for it.
DP: Tell me about some of your prior work leading up to this one?
CR: I won Best Director for my first feature film, Summit, at the 2015 Flickers: Rhode Island International Film Festival's genre division. I co-created, directed, and produced the comedic web series Kelsey, which premiered on blip.tv in September 2013 to rave reviews and consistent press coverage, including as a Critic's Pick. (It was also named one of the 19 Best Comedy Web Series of 2013 by Indiewire.com.) It currently has over a quarter million views online across platforms. I'm a big believer in community-oriented filmmaking, so I barter skills with filmmaker friends and make a lot of shorts. I've directed over a dozen short films that have screened at film festivals across the country.
DP: Tell us about the technology involved in your project. What did you shoot on and what kind of look were you going for?
CR: We shot on the Arri Amira. Our film was shot on $20,000 in 12 production days. We knew we'd have limited time on set and fewer hands. We wouldn't have the body count for running cables, moving lights, and swapping lenses swiftly. So, we set out to make aesthetic choices that would minimize the need for all that.
The film was shot with a natural look balanced by a touch of warmth. It's a quirky drama, so high-key lighting was usually the way to go. And I prefer letting the actors find the blocking, so the more natural the set could feel and the less constrained they and the camera were by light placement and needing to avoid casting shadows, the better off we were.
Peter Westervelt (our DP) did try to add texture with things like shades and interesting practical sources, but the goal was often for depth with consistency – not drama or overt contrast. Natural daylight played a big role. We chose one lens and essentially shot most of the film in mediums. Our objective was to make the framing reflect the relationships – who shares frames/who's isolated, who feels tied to their surroundings/who feels free and loose – while still getting enough coverage to make performance and pacing decisions in post. We shot on a (Cooke Panchro) 40mm lens and never really had to swap it out.
DP: What is your approach to working with actors? What kinds of notes do you give them?
CR: I follow my gut and a big part of directing for me is in the audition room when I see what an actor brings. Any actor that's worked with me will likely tell you I'm a pretty hands-off director on set. I'm decisive. I'm opinionated. I'm collaborative. But my notes are minimal. I'm a big believer in trusting the actors. I won't take credit for someone's talent. I will take credit for recognizing that talent and creating conditions to allow that portrayal to come out authentically.
Now, while my focus was on the performances most of all on set, my time simply could not be. The way I worked with this fact, and how I work in general, is in the prep. I love backstory. I love psychology. I love exploring how this person got to where they are at the start of the film and what they want in the big picture. But the moments onscreen — the ways they bring out this person — those are the actor's. With me, it's about the conversation before getting on set, where it's "this is what this means" or "this could mean this, what are your ideas?" So then on set, it's just "quicker" or "softer" or "hold that longer" — brief adjustments to make sure it's translating.
DP: What inspired you to make About a Donkey and what do you hope to accomplish with it?
CR: About a Donkey at its core is about compassion and growing towards acceptance. Laughter is unifying, and I think our quirky film is a way in which people who maybe wouldn't typically seek out content showing people don't look or love like them. I believe narrative film has the unique ability to spread empathy and allow people to see outside their own bubbles. So I really just want to screen the film as much as possible, particularly in places where access to inclusive content is limited, and have some heartfelt conversations. I hope this ensemble piece will cause audience to identify with characters who they may not otherwise.
DP: What's next for you?
CR: We will hopefully screen the film at festivals and universities throughout 2018 and early 2019, before releasing it on various platforms next spring. I'm currently beginning early development stages for a project that I plan to be my third feature. It's called Silent Night and is a horror-comedy with a commentary on rape culture. I wrote the script in 2016; and it was a quarter finalist in Slamdance's 2016 Screenplay Competition.
You can find Raia's work on Vimeo.