Meet the Director: Alice Waddington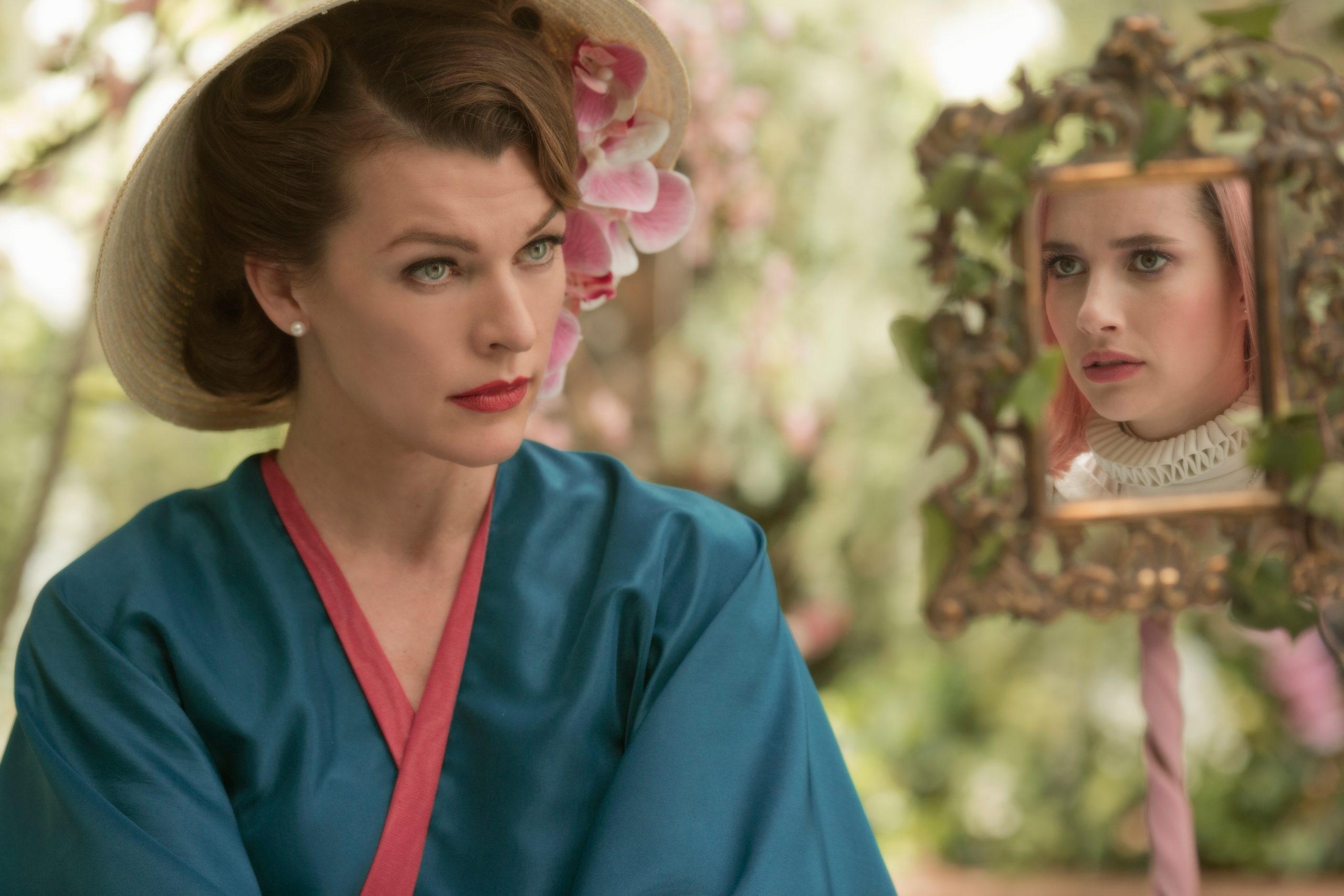 Back from the 2019 Sundance Film Festival, Courtney Gardner Reports on the Artist Behind Paradise Hills
Alice Waddington's debut film, Paradise Hills, welcomes audience members into a breathtaking utopia of a boarding school. Don't let the magnificence trick you though, for behind it lays an eerie underbelly awaiting discovery, protected by the equally mystifying Duchess (Milla Jovovich). In this thrilling sci-fi & fantasy, society's misfits Uma (Emma Roberts), Yu (Awkwafina), Amarna (Eiza Gonzalez), and Chloe (Danielle Macdonald) fight against all odds to expose the truth behind their new surroundings. Meeting with Alice at Sundance gave insight into the start of her career in film including the identities she holds close, barriers she sees and has faced in the film industry, and the symbolic meaning behind Paradise Hills.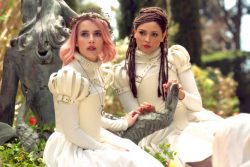 At 28 years-old, Alice is anything but a newcomer to the film industry. She released her first narrative, Disco Inferno (2015), at the age of 25 and received 56 nominations and 10 wins including the Jury Award for Anarchy Short at Slamdance in Park City, Utah and Best Director at the Fantastic Fest in Austin, Texas. Alice grew up in the North of Spain, in Bilbao, to loving parents. From a young age, Alice loved the world of science fiction and fantasy films like Lord of the Rings, The Never-Ending Story, and Japanese manga. She developed a deeper passion for film as she became an assistant on a dozen or so short and feature films and, somewhere during this time, decided to pursue film school. Though her family was never in a place to fund school, Alice attended a public university, in Madrid, for advertising and worked in this industry for a few years after graduation. On sabbatical, in 2014, Alice directed Disco Inferno. Now it's Sundance 2019 and Alice is on a mission to provide a glimmer of hope, a space for fun, and to tell young people that don't feel at home anywhere that they are, in fact, valid.
Despite Alice's desire to rescue princesses, fight dragons, and ride off into the sunset with her friends, she never saw herself represented in her beloved fantasy worlds. Paradise Hills was a creation, not only for her younger self but, for all of us that grew up not seeing ourselves reflected in our favorite fantasy and sci-fi stories. As a teen, Alice was exposed to messages telling her to change and conform to society but strongly held onto who she was, and still very much is. She intentionally created the friendships in Paradise Hills to demonstrate how much power can be found when you are surrounded by those who love you for exactly who you are.  Most importantly, Alice stresses, none of the women in Paradise Hills are competing with each other. Rather, these women work together without the help of a knight in shining armor or a prince charming coming to the rescue. In this way, and so many others, Alice has created an extremely refreshing take on the classic fantasy narrative.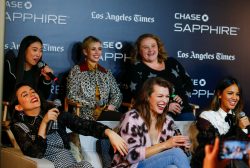 The first time I met Alice was by complete chance. I entered the Sundance TV Headquarters for a cup of coffee and noticed her sitting on a nearby couch. This was my chance ,and I took the opportunity to strike up a conversation. In between smiles, bags of chips, and sharing our interest in The Hunchback of Notre Dame and Anastasia, Alice began to ask about my own interests in creating films. I told her of one of my greatest challenges: getting the images from my head into words. She reassured me that yes, she too sometimes experiences difficulty in communicating the images she has stored in her mind. Instantly she began typing on her keyboard and quickly opened a file on her laptop which contained highly detailed and hand drawn sets. She had each curl of the iron upon the gate, various costumes, character sketches, cherry-blossom-filled trees and more, all for Paradise Hills. These document files were provided to the cast and crew to provide a clear vision of what was in Alice's mind. Believe me when I tell you, these drawings were nothing short of impeccable; they are recognizable down to their corresponding scene.  As a shout out to one of her teenage favorites, many of the costumes and foreground of the island had been inspired by Subaru Sumeragi, a character from Tokyo Babylon, and the corresponding Japanese legend, which further explains the countless gardens, lush cherry blossoms across the islands, the design behind residents' dress shape, and the use of white adorned dresses.
While the creation of her directorial debut might have come together like a freshly crafted fairy tale, it did not come without its own struggles. As a Spanish queer director, Alice demands institutional and societal changes be made to finally put an end to the constant pressure of succeeding against all odds on the shoulders of people of color. Throughout the pitch process of this film, Alice encountered men and women that did not find the story important or interesting. This prompted her to bring statistics from a 2014 study by Nate Silver to prove her point: films that pass the Bechdel test earn higher profits when compared to those that don't. Alice told me to remember to earn the trust of your producers or financers and inform them that there is an eager audience awaiting the final collaboration. Alice urged the importance of utilizing the new world of technology to its fullest potential, as there are plenty of opportunities to get creative. For example, one of Alice's friends lead a successful crowd-funding campaign on Kickstarter in order to raise the funds needed for her short. The completed short was then the proof of her concept for potential producers and financers. These days, it's sometimes the audience that is there to financially support you.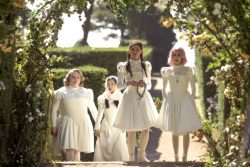 As Sundance 2019 ends, I remember the opening conversation among the press: diverse voices are valid, and they belong both in the critique of media and on the screen. Without our voices, we fall into the cyclical nature of telling the same stories with the same characters over and over again, but Alice Waddington has created a story that is uniquely hers. It stems from the absence of herself from the mainstream stories of her adolescence. I urge you to look beyond the apparent beauty and grandiosity of Paradise Hills and to the heart of the matter: this is a boarding-school created specifically to mold socially unacceptable young women. Women who are anxious, want to explore their sexuality, love their bodies without a second thought, and want to marry the one they love. It is rare for a film to showcase platonic relationships between young women and Alice reminds us of the power that comes from the existence of these friendships.
---
---
Regions: Park City