Funding and Directing a Canadian Feature: MS Slavic 7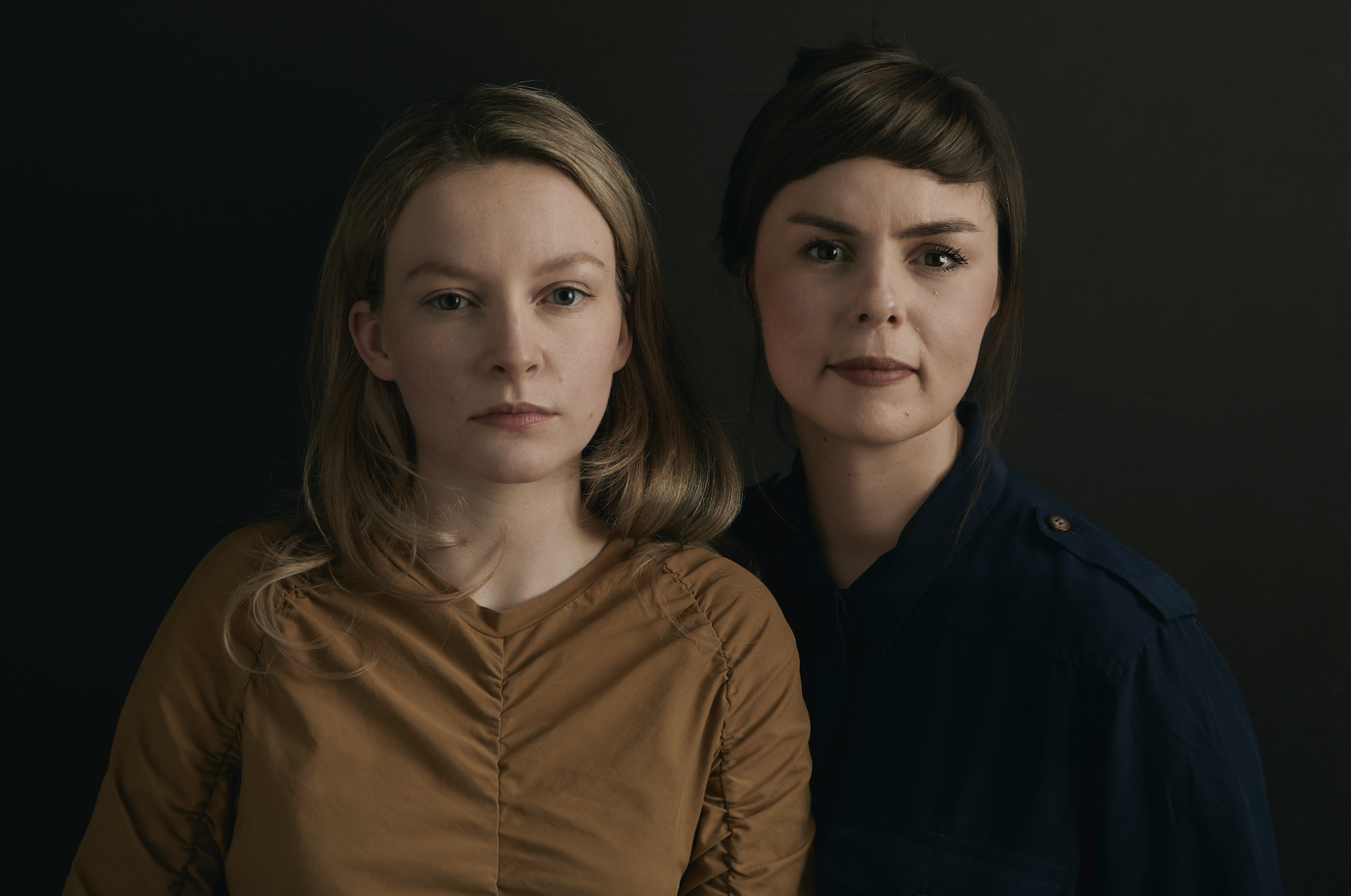 Sofia Bohdanowicz and Deragh Campbell talk about the making of their film MS Slavic 7, which recently premiered at Berlinale and screens at MOMA this month.
The inspiration for MS Slavic 7 first emerged when Sofia Bohdanowicz first discovered a correspondence in Polish between her great-grandmother, the poet Zofia Bohdanowiczowa, and fellow poet, Nobel Prize nominee Józef Wittlin. She knew she wanted to develop a work based on the letters, and her collaborator Deragh Campbell had the idea of creating a film that unfolds over a few days. The resulting film, MS Slavic 7, c0-written and co-directed by both Bohdanowicz and Campbell, tells the story of Audrey, the literary executor of her great-grandmother's estate, who researches a correspondence between her great-grandmother and another poet—discovering the two appear to have been lovers. Her curiosity and its resulting revelations provoke deep-seated family resentments and conflicts, along with her own existential crisis.
The film threads drama with comedic moments and a traditional narrative structure with a slower pacing and reflective scenes. Even its length is somewhat unconventional at 64 minutes. Having recently premiered at Berlinale this February, the film has two upcoming MOMA screenings on March 30 and April 1, 2019.
The filmmakers are adept at indie film budgeting or what they call the "microbudget." Rather than fly to Cambridge, Massachusetts, they were able to recreate the look of Harvard University locally, and they found a house with wood paneling to serve as a library. Campbell played the protagonist Audrey, while Bohdanowiczowa worked the camera as DP. And together they edited the film in collaboration. Their collaboration represents a simplicity and efficiency unique to independent film. In a review in The Hollywood Reporter, writer Deborah Young notes Bohdanowiczowa's "marked preference" as DP "for the simplest, most basic camera setups and lighting."
In this interview, Campbell and Bohdanowicz talk about creating and funding their film, sharing some of the tips they've learned along the way, such as keeping the shoot to a minimal number of days, finding locations that would offer space for free, and raising funds from Canadian grants and screening fees.
Michele Meek: Can you talk about how you funded MS Slavic 7?
Deragh Campbell: This film was produced on a personal line of credit, but we were very lucky to get a grant from the Canada Council for the Arts for post-production which allowed us the time we needed in editing as well as a really excellent sound mix and design from Matt Chan and Elma Bello at SIM international which was essential to the film. In Canada there are art councils that exist on a municipal, provincial and federal level (and can be pooled together for one project). They are juried and awarded on the merit of the application so they are really amazing for giving filmmakers access to funding, especially near the beginning of their careers.
Sofia Bohdanowicz: I have often followed the model of putting out an investment on my line of credit and then hiring myself back as the editor once an arts council grant comes through for post-production. In addition, I am also able to pull myself out of debt with the sale of my film or small screening fees. This is a modest way of making work, my profit margin usually isn't huge, but it has gained me the ability to continue to make work that I am motivated to be making in that moment. I sometimes find that waiting a few years to make the film of your dreams can leave an idea feeling stale once you are finally able to execute it. It's certainly a risker way of making work but this method has brought me pretty far.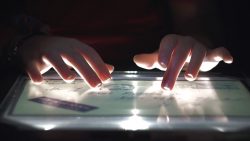 What are some of the tips you've learned about keeping to a budget that other filmmakers might benefit from?
Deragh: Sofia is very technically adroit and did camera and sound on set while I performed and did art department so we made up the entire crew, save for a few moments when our producer Calvin Thomas helped us on set for a day or two. We also shot for a total of only six days. This is obviously not appropriate for every project, but I think if you focus on structural experimentation and inventive dialogue, you can create a film that is engaging for an audience but doesn't involve too many expenses.
Sofia: When I am making a film, and I am looking to make it right away, I look around me and name variables we could use (equipment, props, locations etc.) that are free and then go from there. We worked hard to keep our budget down with sponsorships, had all of our locations donated, and many of our friends pulled through with favors. We were very fortunate that the TIFF Bell Lightbox, The Polish Consulate and a few other restaurants in Toronto let us shoot in their milieus or made lunch for us free in exchange for a mention in our credits.
We worked with a small cast and they either deferred their fees or did a trade for services in exchange for their performance in the film. In addition, we approached a local film equipment rental company and asked them if they would be interested in giving us a deal. You'd be surprised at how much people want to help you if you are able to list your needs, outline what your film is about and articulate what their support would mean to you in a clear and cogent way. It can be a little intimidating, but what we've realized is that you really have nothing to lose in asking.
Is there anything particular about funding films in Canada?
Deragh: Again, I think the arts councils are really an exceptional thing in Canada. We also have Telefilm Canada which has specific programs for micro-budget filmmaking and then moving into higher budget brackets. We are really lucky to have these institutions that support you from an early stage and that you can really grow with.
Sofia: On that note, I would agree that we are very privileged to have institutional support from regional, provincial and federal funding bodies but it should be noted that takes time to secure and land these grants. There is an art to writing them—it's definitely a muscle you have to develop. It can be a little tedious at times because I have submitted applications that I feel quite confident about and then have not gotten them because the competition is too tough or maybe my project is not what the jury is looking for at that time. While I recognize that Canada is singular as far as offering these kinds of opportunities to artists, they aren't always guaranteed. It has taken me a long time to fine-tune my writing and pitching skills for juries, and even then it's not always guaranteed money. I try to remind myself of that whenever I submit an application, because having an approach where you believe that you are entitled to the funding can be a little dangerous.
Can you speak about shaping this story, which came from real events, into a narrative film?
Sofia: I think that everyone can relate to the experience of trying to find their voice as an artist, and this is a film which follows the trajectory of a young woman attempting to self-actualize. Although the narrative is about an individual who is yearning to explore a career in literature, I think this is a situation that can be applied to any artistic practice. When you decide to become a filmmaker, actor, painter or any kind of practising artist for that matter, no one is going to knock on your door and offer you this vocation. It is something that is self-appointed, you have to will it into existence through an exhausting amount of effort and trial and error too.
I think that developing my voice as a filmmaker and discovering what interested me was challenging but I found a safe space in the discovery of my great-grandmother's poetry. In reading Zofia's work I was able to better understand where I came from, the weight of my family's history and how I move through the world as a result. For me, I think that in getting a closer understanding of my origins, I was able to find a stream of thought and a story that I found worthy of sharing.
I was lucky that Deragh was able to so clearly delineate this journey of research and yearning for connecting through her monologues and depiction of the research process. It was so satisfying for me to see how she crafted this character who could move from being ecstatic about certain discoveries but also devastated if she couldn't articulate or grasp her thoughts. This early stage of artistic development is rarely depicted in cinema and it was really interesting for us to delve into it together.
Deragh: I think that by trying to be very honest and detailed, really trying to articulate the particulars of your experience, you are more likely to connect with an audience than if you try to say something universal that can often be vague and imprecise.
For updates on the film, follow Sofia on twitter or instagram @sofiagolightly and Deragh on instagram @deraghcampbell. For more information about the upcoming MOMA screening, see the event on their website.
---
---
Regions: Canada