Boston Asian American Film Festival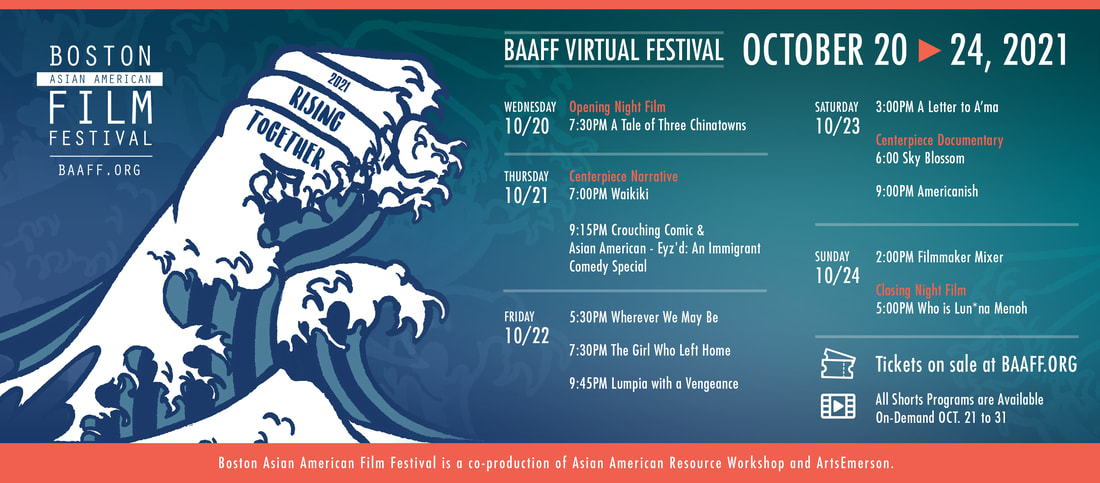 The 13th Boston Asian American Film Festival Screens Celebrates Asian American Films and Creators
New England's largest Asian American film festival kicks off its five-day screening sessions on October 20. The 13th Boston Asian American Film Festival (BAAFF) is completely virtual this year and allows its audience to view the movies within a designated viewing window from October 20 to October 24. 
The event includes five short programs and 10 films and documentaries. In addition, the festival also organizes panels and Q&As that help connect filmmakers and community members together.
The annual event was officially established in 2008, and it has a longer history under Asian American Resource Workshop, a pan-Asian, membership-based community organization fighting against displacement in all its forms. BAAFF aims at empowering Asian American identities and culture. It also serves as a resource to filmmakers and the Greater Boston Community.
On Wednesday, the festival will open with "A Tale of Three Chinatowns", a film directed by Lisa Mao, which explores the survival of Chinatowns in Washington, D.C., Chicago, and Boston. The documentary features voices and perspectives from local residents and community activists, presenting "the present day pressing topic of urban development and gentrification through the eyes of those on the frontlines." Other films such as "A Letter to A'ma"and "Waikiki" are also scheduled for the festival. 
For more information regarding tickets and the schedule, please visit the event's official website.
---
---
Regions: Boston, United States