Thirty Years Ago, New Queer Cinema Was Born at Sundance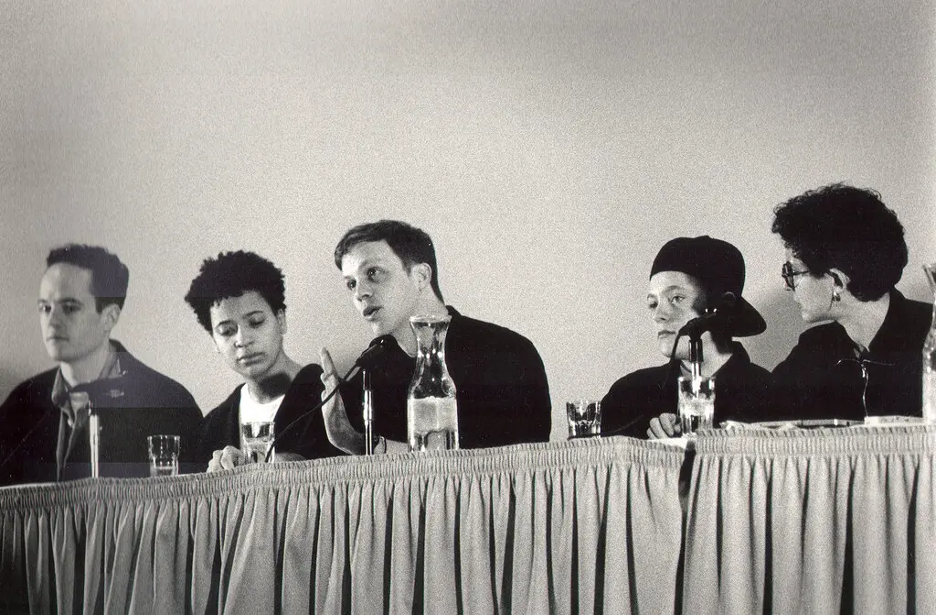 At the 1992 Sundance Film Festival, the Barbed-Wire Kisses panel kickstarted a film movement that revolutionized LGBTQ+ media forever. Named after a Jesus and Mary Chain album, the panel brought together numerous prominent artists. Artists who were devastated by the AIDS epidemic and outraged by how the queer community was being represented and treated. Notable filmmakers like Derek Jarman, Issac Julien, Tom Kalin, and Todd Haynes were in attendance. Their feature films, "Edward II," "Young Soul Rebels," "Swoon," and "Poison" respectively, quickly defined the New Queer Cinema movement that followed. In her review exploring this wave of new independent gay and lesbians films, critic B. Rudy Rich identified the common style and unflinching declaration present in them all: "[We're] here, [we're] queer, get hip to [us]." She was the first to coin the term for a genre made by and for a marginalized community in crisis.
Sundance was the perfect festival for such a historically groundbreaking gathering to take place. In 1992, people had flocked to Sundance in record numbers, as reported by The Independent that same year. As The Independent's Patricia Thomson wrote, "By 1989, the year of sex, lies, and videotape, attendance had more than doubled to about 32,500. This year it jumped by another third to 41,500." With the ongoing and increasingly frustrating conservative politics of the Reagan-Bush era, people were desperate for change and a new beginning. Film became the most promising medium for them to react to everything that was going on. It also provided an escape, a chance for filmmakers to create an idealistic (in this case, homoerotic) fantasy that, at the time, felt so far out of reach.
After the festival, the ripples of the Barbed-Wire Kisses panel were felt all over independent filmmaking. Standouts included Todd Verow's "Frisk," Rose Troche's "Go Fish," and Maria Maggenti's "The Incredibly True Adventures of Two Girls in Love." In fact, just last year, Cheryl Dunye's "The Watermelon Woman," a film that exemplifies the New Queer Cinema genre, was selected for cultural preservation in the Library of Congress's National Film Registry. If it weren't for these early entrants, queer representation never would have broken into the mainstream as seen in films such as "Brokeback Mountain" and "Love Simon." 
Queer cinema remains a commanding presence at Sundance. During this year's festival, B. Rudy Rich took the stage again. She hosted a Zoom call, leading a discussion revisiting the iconic Barbed-Wire Kisses panel and celebrating its 30th anniversary. She was joined by returning panelist Tom Kalin, Directors Rose Troche, Issac Julien, and Gregg Araki. Together, they recounted the collective demand for a reckoning and sense of urgency that characterized the late '80s and early '90s. Araki stated, "The idea was energized by the same thing that was energizing Queer Nation and ACT up — just the outrage and anger and the frustration and the despair, and turning that via art into these really potent documents." Thirty years later, this coalescence and eruption of emotions continue to shape the filmmaking industry today.
---