Reexamining "Under the Silver Lake" after "Spider-Man: No Way Home"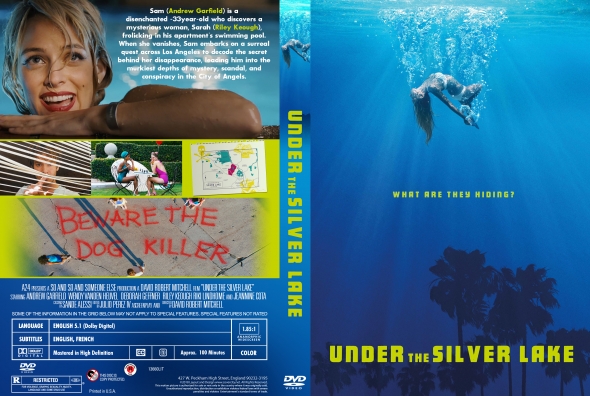 If you've scrolled through any social media platform in the past few months, you've seen British-American actor Andrew Garfield. Garfield, who was recently nominated for an Oscar for his performance in "tick, tick…BOOM!," has dominated timelines and newsfeeds across cyberspace: a phenomenon many are calling "The Andrew Garfield Renaissance."
In 2021 alone, audiences saw Garfield grace the screen (both big and small) in "The Eyes of Tammy Faye," "tick, tick…BOOM!" and — spoiler alert —"Spider-Man: No Way Home." Arguably his most impressive role of last year was that of an adamant liar. During his press tour for "The Eyes of Tammy Faye" and "tick, tick…BOOM!," Garfield was bombarded with questions regarding the latest Spider-Man installment in the Marvel Cinematic Universe (MCU). Although Garfield tried his best to dispel his then-rumored return as the famous webslinger, his responses went viral on the Internet, where they were meticulously picked apart by Marvel fans. After the release of "Spider-Man: No Way Home," many fans were overjoyed to see Garfield again as Spider-Man, praising his version of the character.
This is a stark contrast to 2014, when Marc Webb's "The Amazing Spider-Man 2" was met with critical reviews. Viewers overwhelmingly dismissed Garfield as the "worst" or rather, "least favorite" Spider-Man. Now, seven years later, the general public finally shares a newfound appreciation for Garfield's acting prowess, prompting many to check out his diverse filmography. One film on Garfield's IMDb page that particularly stands out and is worth a reexamination is the 2019 A24 film "Under the Silver Lake." 
Directed by David Robert Mitchell, the same man behind "It Follows," "Under the Silver Lake" follows Sam (Andrew Garfield), an unemployed, pop-culture-obsessed stoner in Los Angeles. He spends most of his days as a Peeping Tom, ogling the women at his apartment complex from his balcony. He notices a new woman by the pool, a beautiful blonde named Sarah (Riley Keough). Despite catching him spying on her, Sarah invites Sam to her place later that night for a drink. The two flirt and share a kiss but are quickly interrupted by Sarah's roommates. Sam leaves after Sarah suggests he come over the next afternoon. The following morning, Sam finds Sarah's apartment completely empty. The landlord reveals she and her roommates moved out that night — an explanation Sam refuses to accept. Instead of figuring out how he'll pay his incredibly overdue rent, Sam focuses all his efforts on tracking Sarah down.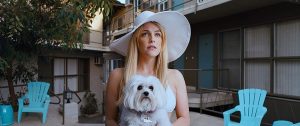 What ensues can only be described as a surreal, disorienting investigation in which Sam picks up clues from seemingly nothing and searches for answers — or subliminal messages, as the film likes to call them. He finds them in strange, irrelevant objects and makes connections with unimportant, random pop culture references that no one else would ever think to put together. Somehow, Sam's absurd detective skills do lead him somewhere: an elaborate Hollywood conspiracy involving a cult of male billionaires and beautiful women. 
Sarah is among these beautiful women, doomed to die in an underground tomb bunker in the hopes that she'll ascend to a higher plane of existence along with the other "brides" and her billionaire partner. Sam briefly talks to Sarah on the phone, but there's nothing he can do to help or save her. At the end of the film, Sam sleeps with his next-door neighbor, an older woman with a talking parrot. From her balcony, Sam smokes, watching his landlord and a police officer enter his place to go through with his eviction. 
After receiving middling reviews at the Cannes Film Festival in 2018, "Under the Silver Lake" was always going to be a difficult film to market. It seemed A24 simply didn't know what to do with it, as evidenced by the constant delays surrounding its official theatrical release. It was first pushed back from June to December 2018. Then, mere weeks before its December release, it was pushed back again to April of 2019. The way A24 handled "Under the Silver Lake" was enough to send the film straight into obscurity. Not to mention, the film was immediately overshadowed by other A24 films released that same year, most notably Ari Aster's "Midsommar."
Nonetheless, "Under the Silver Lake" has achieved a cult-like status in the years since. On Reddit, you can find endless threads of people who (like Sam) dissect every one of the film's bizarre details, determined to crack the symbolism and carve out the logical narrative hidden under the surface. Really, this is the best thing "Under the Silver Lake" could ask for: it begs for a "100 Easter Eggs You Missed" or an "Ending Explained" video essay on YouTube. At the same time, this is exactly what the film satirizes: viewers that theorize to no end, perhaps as a way to ignore or escape their real-life problems, and like Sam, end up right where they started or worse.
Fast forward to today. Jon Watts' "Spider-Man: No Way Home" grossed over a billion dollars at the international box office, making it the sixth-highest grossing film of all time. Critics have chalked up this film's massive success to nostalgia bait and mindless fan service. Audiences saw Tobey Maguire, Andrew Garfield, and Tom Holland swing into frame as their respective Spider-Men — a feat 20 years in the making. Still, this begs the question: is this all entertainment has to offer nowadays? Is "blockbuster hit" a title reserved only for the mega cinematic franchises? Are we perpetually stuck in a feedback loop of sequels, prequels, remakes, and reboots?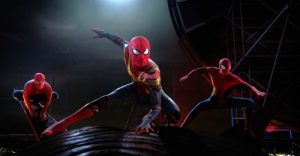 In fact, some fans are desperate to see more of Andrew Garfield as Spider-Man. Many are clamoring for "The Amazing Spider-Man 3," a project Sony scrapped after their plans of building a cinematic comic book universe crashed and burned. This time, people want to see Garfield's Spider-Man go head-to-head with Tom Hardy's Venom. In a funny way, "Under the Silver Lake" offers the Spider-Man-Venom crossover that fans are just now longing for. Sam's unnamed best friend is played by none other than Topher Grace. Grace, of course, played Eddie Brock/Venom in Sam Raimi's "Spider-Man 3," another movie that received critical reviews and led to the subsequent end of that series. 
After the cancellation of "The Amazing Spider-Man 3," Garfield spoke candidly about his experiences with Sony. In an interview with The Guardian, he said, "I went from being a naïve boy to growing up. How could I ever imagine that it was going to be a pure experience? There are millions of dollars at stake and that's what guides the ship. It was a big awakening and it hurt." Garfield had since referred to his time donning the red and blue tights as a chapter of his life he'd closed and wanted to move on from — a sentiment subtly expressed in "Under the Silver Lake." In a very meta scene, Sam's gum-covered hand gets stuck on a comic of "The Amazing Spider-Man." Frustrated, he shakes his hand until he flings the comic off-screen and observes the sticky residue left on his palm.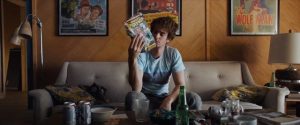 If you take a look at Garfield's acting career post-Spider-Man, you'd notice that many of his roles couldn't be more different from one another. None are as iconic or commercialized as the Friendly Neighborhood Spider-Man. Avoiding big-budget, major studio films was likely a conscious choice on Garfield's part, but what does this mean now that he's swung himself back into the mainstream spotlight?
Nothing. It means nothing. Andrew Garfield isn't a fictional character whose decisions and motivations we are readily given access to. For fans of "The Amazing Spider-Man" duology (myself included), "Spider-Man: No Way Home" is the redemption Garfield deserved. Unlike "Under the Silver Lake," "No Way Home" rewards its audience for breaking down every Spider-Verse film from Sam Raimi's 2002 "Spider-Man" to Andy Serkis' 2021 "Venom: Let There Be Carnage." "No Way Home" is chock-full of Easter Eggs and callbacks galore to each one of these films: a Marvel fanatic's dream and a serious film critic's nightmare. There's an intentional answer for everything in the MCU, an understandable explanation within the rules of this cinematic universe. In a world oversaturated with intellectual properties, "Under the Silver Lake" is a bold statement, uncomfortably reflecting the media consumers we've become and the pop culture drivel that continues to pump serotonin into our brains and fuel corporate America.
---