Watch "The Guide" in a Theater Near You to Stand With Ukraine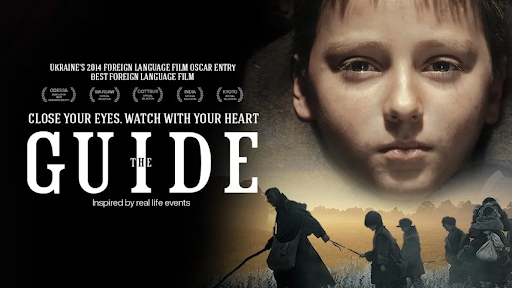 Theater owners across the country, from giant national chains to independent cinemas, are screening Ukrainian director Oles Sanin's 2014 historical drama film "The Guide" as of March 18 as part of a nationwide fundraising campaign.
Managed by Human & Civil Rights Organizations of America, the fundraiser donates all screening proceeds from participating theaters to the Ukraine Relief Fund. The number of theaters is in the "unspecified hundreds," but the expanding list of locations includes national and regional theaters alike: Regal Cinemas, National Amusements, Harkins Theatres, and more.
"The Guide" follows Peter, a ten-year-old American boy, and Ivan, a blind kobzar (or traveling Ukrainian musician), who band together to travel across Soviet Ukraine in the mid-1930s.
The film's depiction of underdog resistance to armed aggression may resonate with audiences aware of the ongoing Russian-Ukrainian conflict.
A personal introduction from Sanin himself, who is currently locked down in Kyiv, will precede each film screening.
---