Ann Arbor Film Festival Celebrates 60 Years With a Hybrid Festival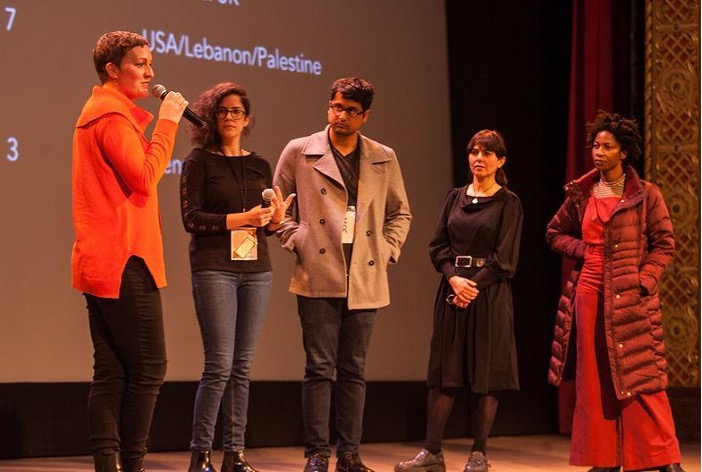 Found in 1963 by George Manupelli, the Ann Arbor Fim Festival is the oldest avant-garde and experimental film festival in North America. The 60th Ann Arbor Film Festival will run from March 22 to 27,2022 as a hybrid festival, with both in-person and online opportunities for attendees. People who attend the festival in-person can watch the films on the day of the sceening, while online ticket holders can watch the movies will be available through Wednesday, March 31st, 2022.
This year's festival will kick of with Pat Oleszko's new performance "Patty's Infernal," and George Manupelli's "FIVE SHORT FILMS" (1963). The festival will have features and shorts throughout the week for both types of ticket holder. Not all films will be abvailable online. The festival will close with the world premiere of Brigid Maher's documentary, "Experimental Curator: The Sally Dixon Story."
Each year, the Ann Arbor Film Festival receives over 3,000 submissions from over 65 countries. In addition to the more than 100 final screenings, the AAFF offers special programs such as filmmaker retrospectives, gallery installations, and more. Ann Arbor Film Festival's recent special programs include presentations by outstanding filmmakers such as Black Radical imagination, Josh Gardner, and Zhang Fang.
AAFF will present 23 awards, and the winner of the Ken Burns for the Best of the Festival will receive a $3,000 reward. A new award is added this year's which is the No.1 African Film Award. This brand new award was generously donated by filmmaker Amy J. Moore, who is a longtime resident of southern Africa and producer of Botswana's "The No.1 Ladies' Detective Agency." This award honors the film that best illustrates the historical and contemporary experience of living and dreaming in Africa.
Visitors can get the tickets from the AAFF official website and there are thress types of tickets, audiences can buy them depending on different self situation. Due to the Covid-19, AAFF requires all guests entering the festival to provide prood that they are fully vaccinated against COVID-19. Moreover, the University of Michigan Theater are currently requiring masks while indoors. More information about the Ann Arbor Film Festival, please visit the official website.
---
---
Regions: Michigan