"Hi, Mom" and "Mama": Dedicated to Every Ordinary but Great Mother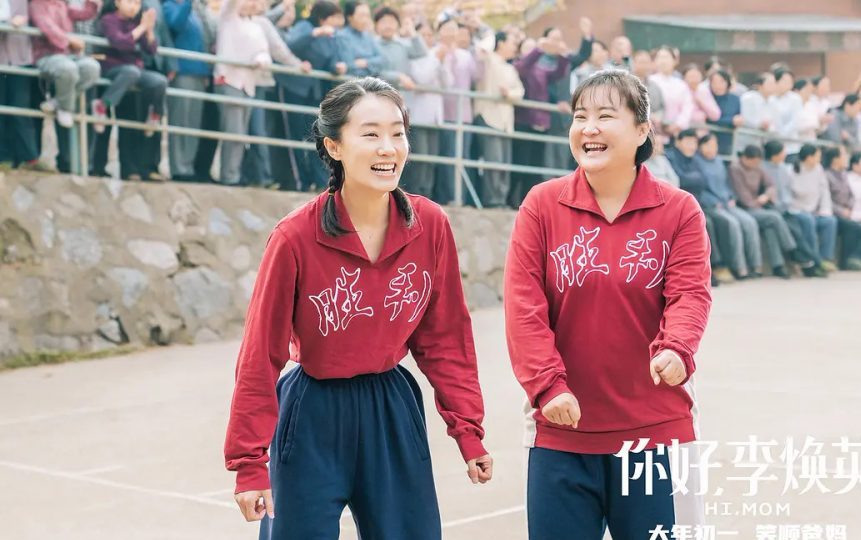 In his short story collection "Puck of Pook's Hill," Rudyard Kipling said, "God could not be everywhere, and therefore he made mothers." There are many stories around the world that revolve around mothers. The Korean film "Wedding Dress," the British film "Philomena," and the American horror movie "Mama" are all stories with themes of mothers protecting and loving their children. 
Two Chinese independent films about motherhood released in 2021 and 2020 respectively were "Hi, Mom," directed by actress Jia Ling, and "Mama," directed by Li Dongmei. Each film honors the director's mother but in different ways. "Hi, Mom" grossed more than 78 million USD just two days after its release. 28 days later, the movie grossed 850 million USD, surpassing "Deadpool," which had ranked 99th at the global box office. Director Jia Ling quickly became the highest-grossing female director. "Hi, Mom" received eight nominations including Best Actress in four film festivals, and collected four awards. On the other hand, Li Dongmei's film was never shown in cinemas after its release at the Pingyao International Film Festival. "Hi, Mom" and "Mama" are completely different in terms of their filming methods, storytelling, and post-promotion.
"Hi, Mom" is a film based on Jia Ling's mother who died in a car accident. Jia Xiaoling, the protagonist of the film, gets into a car accident and travels back in time from 2001 to 1981. Knowing her mother will be injured in a car accident in the future, Jia Xiaoling decides to change the past to give her mother a second chance at life. 
Every character in the film is interesting and distinct. The main character, Jia Xiaoling, never wants her parents to worry about her. She has a friend forge a college acceptance letter to cover up the fact that she didn't get into college. Although her grades are bad, Xiaoling is a kind, strong person who brings joy to those around her. The other heroine is Jia Xiaoling's mother, Li Huanying, who is an optimistic and tolerant woman, qualities that give Xiaoling strength. When Xiaoling travels to the past, she is determined to make her mother happy, something she feels she failed to do in the present. She tries to set her mother up with Shen Guanglin, the factory manager's son. Xiaoling prioritizes her mother's happiness despite the possibility that she may no longer exist in the present if Guanglin and her mother do end up together. 
The success of "Hi, Mom" is largely attributed to the acting in the film. In addition to being the director and writer, Jia Ling starred in "Hi, Mom" as the lead. Prior to this, Jia Ling had already established herself as a well-known stage and variety actress in China. As Jia Ling plays the autobiographical role of the daughter, her delicate expressions are real and powerful. This sense of realism is the most touching aspect of the film. Shen Teng, another lead actor, is also one of the most popular comedians in China. In fact, he is so beloved that there is an expression that conveys how many scenes in a given film feature Shen Teng: "Han Teng Liang." Netizens agree that the less time Shen Teng appears in any comedy movie, the worse the movie is. 
Unlike the heartwarming comedy that is  "Hi, Mom," "Mama" is a sad and quiet film. The film is filled with the depression and sadness of feudalism and family. The story takes place in a remote village in Chongqing, China, which is where the director, Li Dongmei, grew up. The main character, Xiao Xian, is the oldest daughter in her family. She has two little sisters and another sibling on the way. Her mother desperately wants a son. The fourth child is still a daughter. Her mother dies after giving birth, suffering a hemorrhage. Xiao Xian's father arrives in his hometown after his wife is buried. The father and his three daughters weep at their mother's grave. Like "Hi, Mom," "Mama" is based on the director's childhood. Dongmei recalls the seven days before her mother's death and reconciles with her past. Through this film, she shows the tragedy behind her childhood and what traditional family life is like in the countryside.
Compared to the fast-paced and rich storyline of "Hi, Mom," the pace of Li Dongmei's "Mama" is slow with very little dialogue. Silence permeates the film, which solely takes place in Xiao Xian's home. The director focuses on the daily meals in Xiao Xian's home. Every day, the father goes out to support the family. In the house, there is no noise but the sounds of chewing and dishes. On the surface, the film may appear boring or dull. But this overwhelming silence illustrates the reality the people at the bottom of society are living in. There is nothing to look forward to outside their normal daily routine. 
Unlike the star-studded scenes in "Hi, Mom," there aren't any big movie stars in "Mama." The actress who plays Xiao Xian's mother is a mere villager whom Li Dongmei found in the local town, not a professional actress. This adds to the sense of realism as this woman expresses her sadness and loneliness. In an interview with Deep Focus Radio, Li Dongmei said, "I like the real, simple, and direct emotions of non-professional actors. I used a lot of non-professional actors for the elderly and children characters in this film. They don't think too much about whether their facial expressions look good on camera; they give a simple emotional response."
"Mama" first screened at Giornate degli Autori in 2020. It was then selected for screening at four festivals and went on to win the Fei Mu Award for Best Film at the Pingyao International Film Festival and the Ingmar Bergman International Debut Award at the Göteborg Film Festival. 
When it comes to personal, semi-autobiographical films such as "Hi, Mom" or "Mama," commercial success or awards are not indicative of the film's significance. For the directors, the fact that they were able to honor their mothers and impact audiences with their stories is invaluable and immeasurable in itself.
---