New York Film Festival Announces First Batch of Films for 20th Anniversary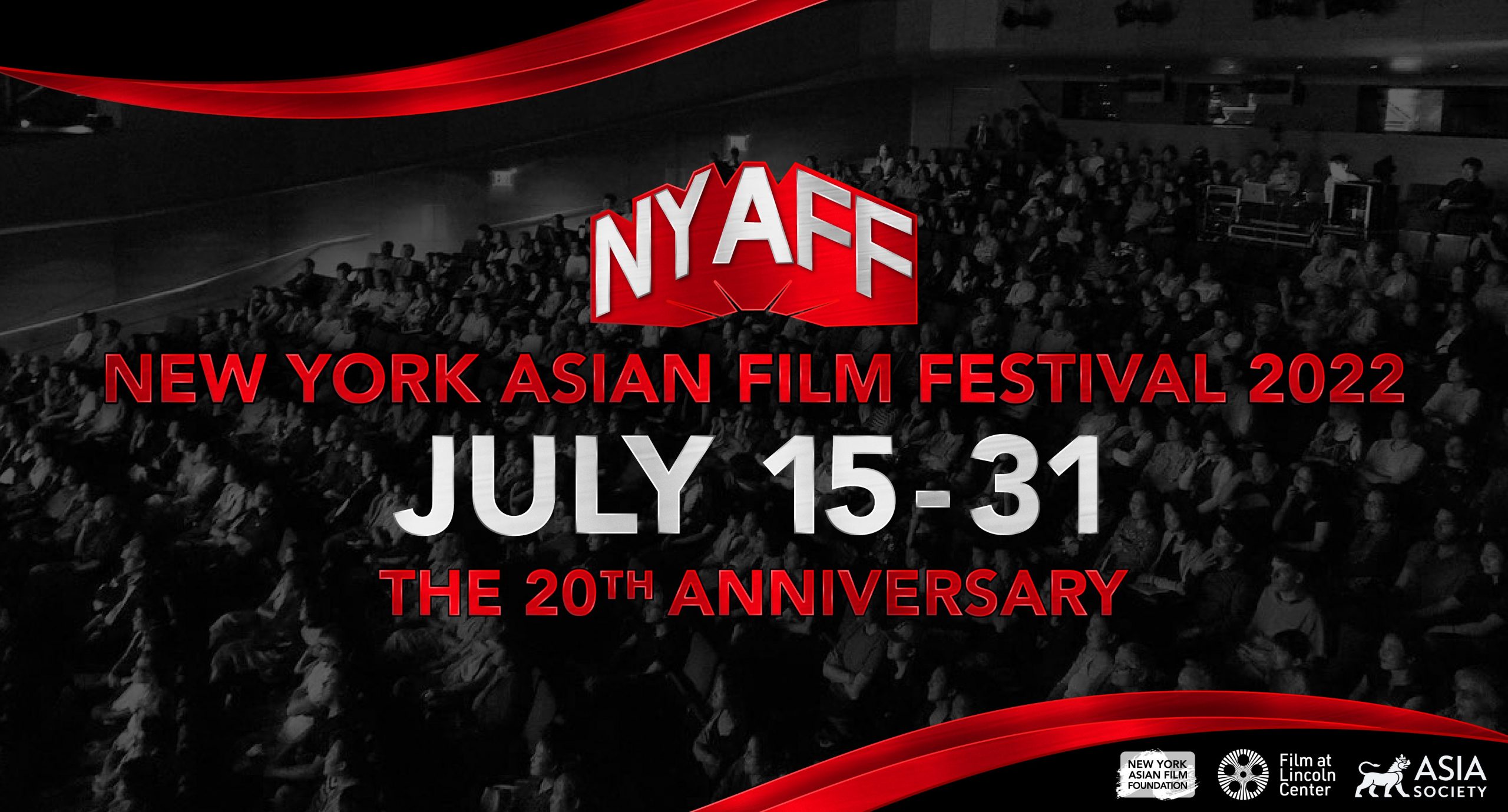 This year marks the 20th anniversary of the New York Asian Film Festival (NYAFF) and the New York Asian Film Foundation and Film at Lincoln Center will kick off this anniversary edition with a full return to big-screen viewing from July 15–31, 2022. The festival's lineup will include over 60 films, several making a world, international, North American, U.S., or New York premiere.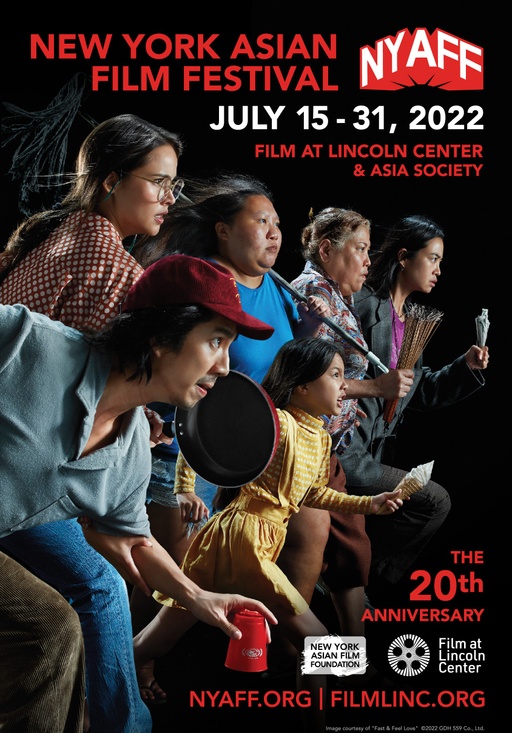 The NYAFF's opening film will be the international premiere of director Nawapol Thamrongrattanarit's Thai romcom "Fast & Feel Love." Thamrongrattanarit will be joined on opening night by his leading actress, Urassaya "Yaya" Sperbund, who will also be honored with the "Screen International" Rising Star Award.

NYAFF's South Korean lineup, presented with the support of the Korean Cultural Center New York (KCCNY)  includes "Confession" from Yoon Jong-seok, Yeom Ji-ho's comedic thriller "Next Door," and the illuminating LGBTQ documentary "I Am More" by Lee Il-ha.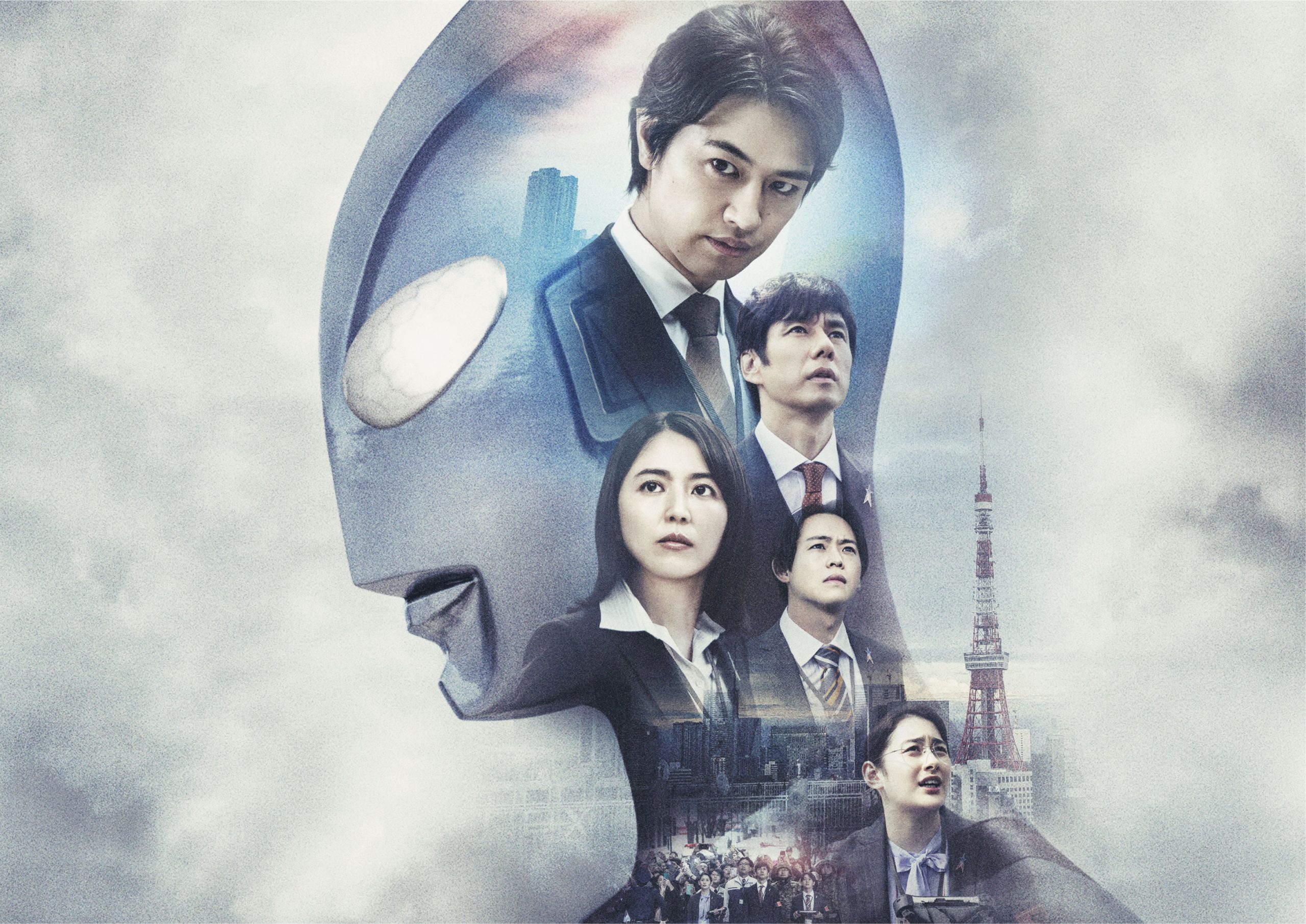 The festival's Japanese lineup, supported by the Japan World Exposition 1970 Commemorative Fund, includes the U.S. premiere of megahit "Shin Ultraman," from  Hideaki Anno (writer-producer) and Shinji Higuchi (director), Kazuya Shiraishi's "Lesson in Murder,"  Non's, "Ribbon,"  Takuya Kato's "Grown-ups," and Mayu Nakamura's "Intimate Stranger."
The Taiwan lineup will feature the international premiere of Dan-Quei Shen's "The Funeral,"  "Mama Boy" from Arvin Chen, and "Terrorizers" from Ho Wi Ding.
The Hong Kong Panorama shines a spotlight on Kearen Pang's second feature, "Mama's Affair," Amos Why's "Far Far Away," Sunny Chan's "Table for Six," Benny Lau's "We Are Family," and Justin Cheung and Li Ho's rambunctious "Legendary in Action!" The Festival will be co-hosting, with the Hong Kong Economic and Trade Office in New York and Film at Lincoln Center, a free outdoor screening of Wong Kar Wai's classic "Happy Together" on July 16.

NYAFF's recently announced partnership with the CineCina Film Festival (CCFF) will bring the following CineCina selections from China: Zhang Ji's "Fire on the Plain," Geng Jun's "Manchurian Tiger," Niu Xiaoyu's "Virgin Blue," and Wei Shujun's "Ripples of Life."

The New York Asian Film Festival is co-presented by the New York Asian Film Foundation and Film at Lincoln Center, and takes place from July 15–28, 2022 at FLC's Walter Reade Theater (165 West 65th Street), and on July 23 and July 29–31 at Asia Society (725 Park Avenue). Tickets for the festival go on sale Friday, July 1. Tickets are $15 for General Public; $12 for students, seniors (62+), and persons with disabilities; and $10 for FLC Members. See more at FLC and save with a 3+ Film Package or FLC All-Access Passes ($199 for General Public and $99 for Students). Note: Opening Night and premium events are excluded.
Opening Night tickets are $25 for the General Public and $20 for FLC Members, students, seniors, and persons with disabilities. Those who wish to attend the Opening Night screening and the Night Market can get tickets for $50 for the General Public and $40 for Members, students, seniors, and persons with disabilities.
For additional information, please visit Film at Lincoln Center at filmlinc.org and the New York Asian Film Festival at nyaff.org.

---