ICIA's Submission Window Nearing a Close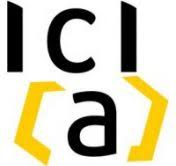 The International Competition for Intermedia Work of Art (ICIA), is nearing the end of their open call for intermedia artwork. The deadline for submissions is Sept. 30.
According to the website, the aim of the competition is "to select works that open a discussion about the criteria for comparing and evaluating intermedia artworks, the forms of presentation of such works and the role of artistic creation in communication." The competition is organized into two submittable categories: Cave Automatic Virtual Environment (CAVE) and Virtual Reality (VR). Competitors can submit to both categories. 
The award of the Grand Prix is $10,000 and the Main Prize is $5,000. The ICIA has selected Michael Hyjek, Dominik Kurylek, and Michael Ostrowicki as the jurors of the competition. The results will be published on their website Dec. 11, 2022. There is no age restriction for competitors. However, proof of authorship is required, and the artist must certify full ownership of the work they submit.
Dec. 11 is also the date of the ICIA Award Gala and post-competition exhibition. The Gala will be held at the headquarters of the Intermedia Department located in Kraków, Poland. The results will also be posted on the ICIA website, and the jurors have guaranteed that the winning media will be accessible to watch online for those unable to make it to the Gala. 
---