In Conversation with: Wang Shaudi and Ke-hsin Chang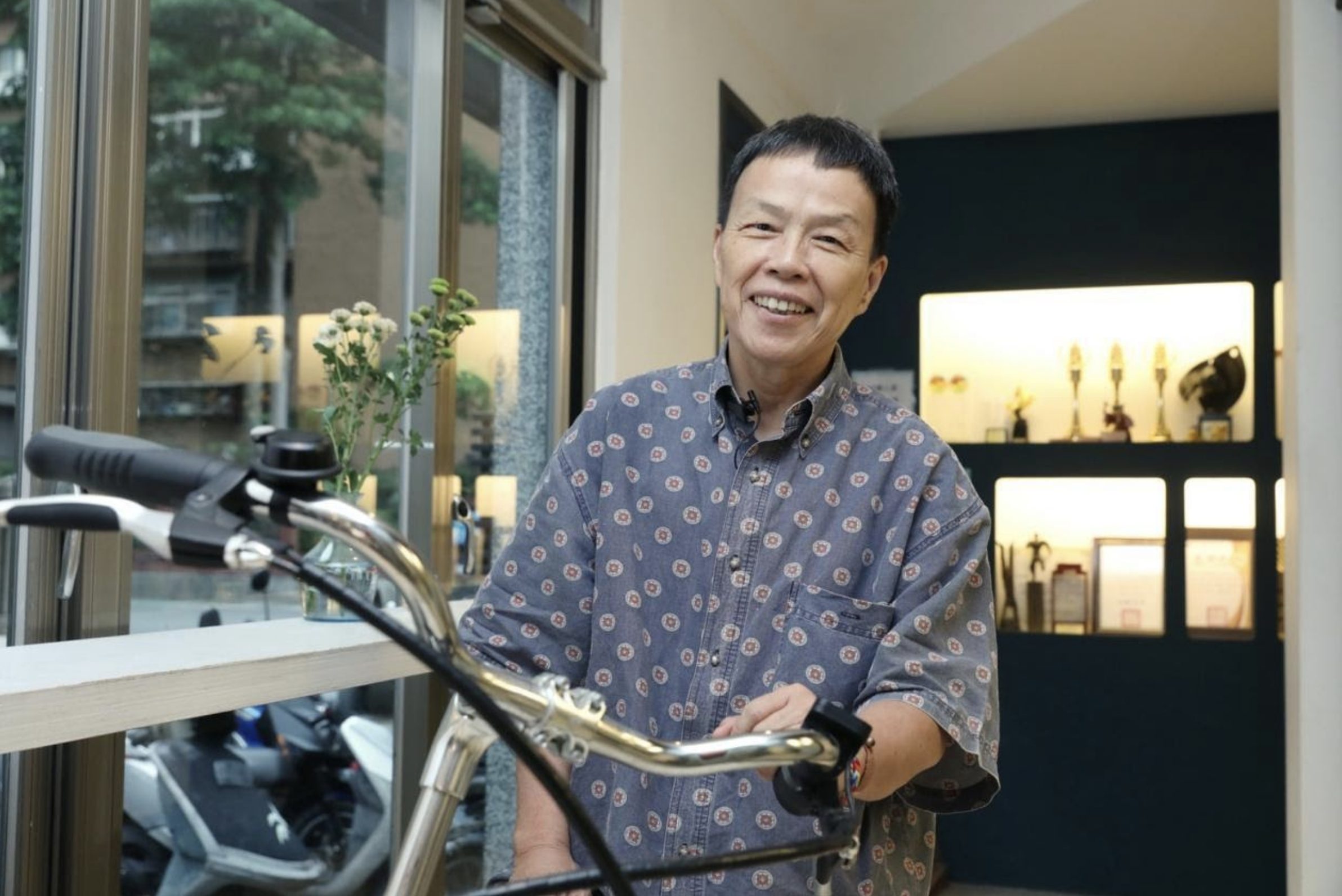 Director Wang Shaudi has produced films, shows, documentaries, and one animated film throughout her career. Her films "Scarecrow" and "Banana Paradise" have been recognized internationally, along with her award-winning film "Grandma and Her Ghosts," which was screened at Boston's Taiwanese Film Festival (TFF). 
"Grandma and Her Ghosts" focuses on a young boy named Dou Dou. Dou Dou has to move in with his grandmother temporarily, and he desperately does not want to go. His grandmother is incredibly superstitious and warns him to be careful. One day, Dou Dou accidentally releases an evil spirit. As the film progresses, he works to save the town from the spirit and grows closer with his grandmother. Released in 1998, "Grandma and Her Ghosts" has won awards at the Taipei Film Festival, Hong Kong International Film Festival, and the Vancouver International Film Festival.
Wang Shaudi and Ke-hsn Chang sat down with the Independent's writer Claire Fairtlough to discuss the significance of "Grandma and her Ghosts" and what's next for Shaudi. 
Fairtlough: In terms of characters, the grandma character has a really strong personality. Why was this character so critical, and what is the origin of why she is so important? 
Shaudi: I'm glad you asked this, because there are elements to this film that you might not understand. My co-writer in this film based the grandma off of her mother.  Her grandmother went to school during Japanese occupation, and was only allowed to speak Japanese until 1949. When they became adults, they had to face a big change. Life was hard because the country was fighting. Her mother, who the grandma is based on, and the lady who did the voice of grandma grew up in a harsh time where they didn't have anything. An example of this is that my partner would say that when she grew up, she and her siblings weren't allowed to have any snacks. They would have to share her yogurt drinks with her siblings. But then, once her mother got grandchildren, she gave her grandchildren everything. She would buy her grandchildren packets and packets of yogurt drinks. I think that my partner wanted to tell this story and make her grandmother's personality so strong because she wanted to show the difference between the generations, and how your personality changes based on the times you've grown up. 
Fairtlough: Why did you choose to animate this story? 
Shaudi: The famous Japanese animator Miyazaki inspired me. In my mind, I thought that animation was just for kids. I became a teacher and saw more kids who liked to watch cartoons and I thought that they were very childish. I remember watching "Grave of the Fireflies," and I work with children a lot, and I was so touched and moved by this movie. I thought it was amazing. I came home one day, and she said "I want to make an animation film," and I said, "Okay!" I was very naive 
Fairtlough: You mentioned at the screening that there is going to be a sequel. Could you tell me more about "Baby Power?"
Shaudi: I was at a film festival, and people kept on asking for a sequel. I said that it was not possible. You think that life will last forever, but then everything changes. The playwright passed away, the actress who voiced the grandma—she was considered to be the Betty White of Taiwan—passed away, and my friend who worked on the music also passed away. Somehow, it stayed in my mind. I thought more about how everyone loves Grandma. Finally, I thought, "Why don't we make a sequel if it continues to touch people in the way it does?" The playwright wanted to write about the generations of Taiwanese families, specifically her mother who was such a strong personality. I thought it was important to center that story around the sequel. 
Chang:  I was very excited when I was offered to work on this film. I'm a part of the generation who loved this film so much. This film is very important to me, so I was excited but also scared. I was nervous working on this. Making an animation film, it's not a common thing—in fact, it's quite rare. Getting funding is very difficult. It's difficult to get investment from institutional investors because they want a short term benefit.
Fairtlough: I was blown away at the amount of people that told you how much this movie means to them. Since this movie is considered to be a classic in Taiwan, is there any specific moment when you realized that you made a "classic" film? 
Shaudi: I don't think that we felt that way while we were making it. Classic is such a prestigious way of complimenting yourself, so you don't think about that when it is your own work. After 20-something years, after I watched the film and worked on the restoration of the film, I realized that it didn't feel out of date. I remember the first night it premiered, we won the Taipei Film Award. It was so hard to make this film. I had to put my property on mortgage, we didn't have money to finance this film. It was so difficult, I used to say that this was the most difficult time of my life. Then we won that award, and I felt comforted. After I left the award ceremony, I saw a big line. I thought that someone was selling egg tart, but instead, they were seeing our film. I remember hearing the kids' laughter after they watched my film, and saw it touched people, and even though it wasn't a "classic," that feeling of seeing the laughter stayed with me. 
Fairtlough: The overall theme of this festival is "Crack and Light." What element of this theme resonates with your film? 
Shaudi: When I saw "Crack and Light," I couldn't believe it, because that is my favorite song of Leonard Cohen's. I had a CD of the whole concert and I lost it. When I saw it, I was so excited, and I really love the theme of this year's film festival. I think it's so true. I think the "Crack and Light" is how we feel in Taiwan. Not getting into politics, but I think that many Taiwanese people can feel that in so many different ways—that there are a lot of cracks, but we persist in the light. You're young, but I think that you'll find in your life how true this theme will resonate in your life. 
---