Reconsidering Andrea Dworkin's Legacy in "My Name is Andrea"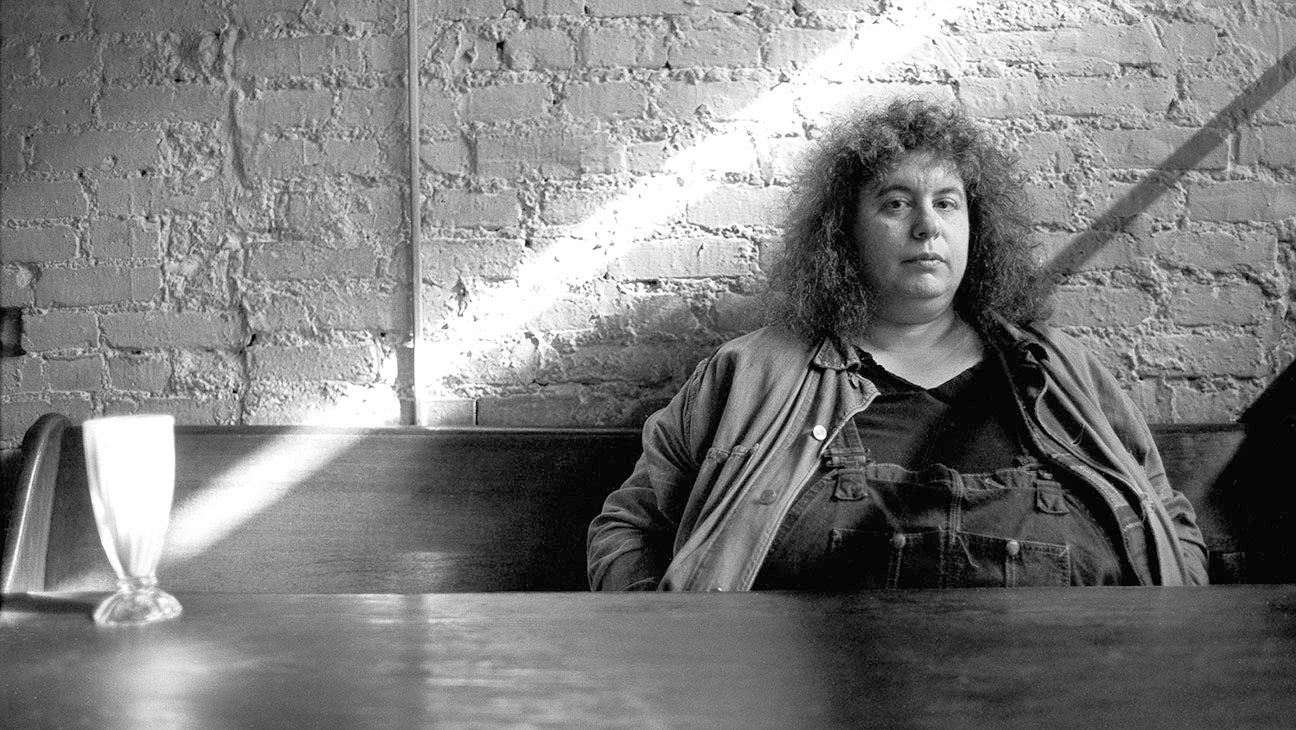 It is early in director Pratibha Parmar's "My Name is Andrea" when its subject comes alive in brilliant, flaming righteousness. In 1963, a young Andrea Dworkin, known as "Poet," played in this scene by French singer-songwriter Soko, watches footage on television of Thích Quảng Đức, a Buddhist monk, setting himself on fire in protest on a street in Vietnam. She sets down her pencil and notepad, captivated. Voiceover from Dworkin herself intones, "He burned himself to say there are no words."
A viewer senses that this concept–public self-immolation as a way of making people pay attention–will be crucial for understanding the aims of the activist throughout her career. And because of it, Dworkin comes to occupy a role as a kind of lightning rod for controversy.
A documentary compiled of archival footage, voice-over from Dworkin, and filmed recreations of the late feminist activist and writer with a wide range of different actors–including Ashley Judd, Andrea Riseborough, and Amandla Stenberg–"My Name is Andrea" spans the entirety of its subject's life. It starts in her early days as an aspiring writer: a Jewish girl class-critical of her suburban upbringing, idolizing the works of artists like James Baldwin, aching to be heard. The trajectory of Dworkin's life is forever altered when she, as a young protestor, is taken to the New York Women's House of Detention and sexually assaulted by two doctors while incarcerated. Although Dworkin publicly testifies against these men, leading eventually to the prison's closing, she spends many years before and after feeling shame and confusion resulting from the act.
"I couldn't say anything," an older Dworkin will reflect, "because no one would believe me."
Dworkin continues to write poetry prolifically and moves to the Netherlands, but this cycle of abuse perpetuates in her marriage to a Dutch anarchist, Cornelius Dirk de Bruin, a man whose violence only surfaces after they are wed. As when she was assaulted, the police offerher no aid, and she flees him, eventually returning to the United States, believing that it was her duty to speak out not just against the war, but on the emerging feminist movement. She publishes her memoirs and speaks at the first Take Back the Night march in 1978, rallying against rape.
In casting multiple actors to recreate these scenes of Dworkin's life, Parmar directly answers her subject's plea for a voice. Dworkin's advocacy, dismissed by the talk show hosts of the early 1990s, is contingent not just upon her own suffering, but on the testimonies she's heard of so many other women. Although she even comes to fear that she will be shot during her speeches, she persists in her message.
It is easy to find a parallel between the way the talk shows of her era mock Dworkin for her appearance, and deliberately twist her words to stoke controversy, and how in the media landscape of today, nuance is similarly stripped away. Long before the MeToo era, Dworkin was brought onto these programs to play the caricature of a man-hating feminist, and though she was insistent that she believed, because of her relationship with her father and her husband, that men were redeemable, she was not heard.
Decades later, Parmar asks her viewer to listen.
Information on the movie, including upcoming screenings can be found at https://www.mynameisandreamovie.com/. For those in the Boston area, a screening of the movie will take place on Thursday, March 2 at 7 pm as part of the Bright Lights Cinema Series.
---