Independent Film's Weekend At The Movies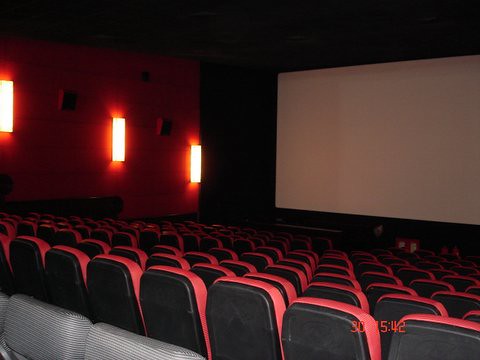 Many argue that cinema's biggest event in 2023 was Barbenheimer— the joint theatrical release of "Barbie" and "Oppenheimer" in July. However, the tail-end of the year boasts a powerful ensemble of independent films, many of which opened nationally this weekend. Standing alongside larger-budget releases such as Marvel's newest film "The Marvels," Universal's "Five Nights at Freddy's" and Martin Scorsese's "Killers of the Flower Moon," three indie films are also receiving impressive amounts of audience attention: "Priscilla," "The Holdovers" and "Anatomy of a Fall."
Distributed by A24 and directed by Sofia Coppola, "Priscilla" is a biopic based on Priscilla Presley's memoir, "Elvis and Me." The film follows Priscilla Presley's life from when she first meets Elvis Presley as a 15-year-old in Germany to when she leaves him in Graceland after filing for divorce. Through a 14-year timeline, which includes the six-year union between the Presleys, Coppola depicts the intricacies of Priscilla Presley's life as the partner to one of the most revered men in the world. The film shows a contrasting image of the star to the 2022 Academy Award-nominated Baz Luhrman biopic "Elvis," which made an impressive $288.7 million at the box office. In its opening weekend (Nov. 3-5), Priscilla earned $5.1 million at the box office and has garnered positive critical and audience reception.
Focus Features' "The Holdovers," directed by Alexander Payne, made $211,093 in a limited theatrical release the weekend of Oct. 27. The movie follows an uptight professor at a boy's preparatory school in New England who is responsible for overseeing the students left at school over Christmas break of 1970. After most of the students leave to embark on a ski trip, only one boy is left behind. The relationship between the professor and this student develops from its original animosity as the pair learn more personal information about each other. Early reception to the '70s nostalgia-laden heartfelt holiday film has been widely positive. The film was the runner-up for the People's Choice Award at the 2023 Toronto International Film Festival and is predicted to have universal acclaim as it expands to over 800 theaters this weekend.
"Anatomy of a Fall," directed by Justine Triet and distributed in North America by Neon, had its expanded release in the U.S. the weekend of Oct. 20. Its limited opening, the weekend of Oct. 13, earned $117,848. As of Nov. 10, the film's gross earnings have reached $2,311,738. The French film depicts the trial a wife undergoes after becoming the main suspect in her husband's suspicious death. The trial forces their relationship to be broken down into various ugly truths, detailing extramarital affairs and mental illness. The thriller reached the top of French box offices during its release in August and has received similar praises internationally.
Audiences across the country have a unique range of stories to choose from and are currently fortunate enough to see them all on the big screen. The theatrical openings and successes of "Priscilla," "The Holdovers" and "Anatomy of a Fall" have set up moviegoers for a few more anticipated independent releases to close out the 2023 film year, such as William Oldroyd's "Eileen" and Elijah Bynum's "Magazine Dreams."
---