TIFF 2013: Report from the Second Annual Asian Film Summit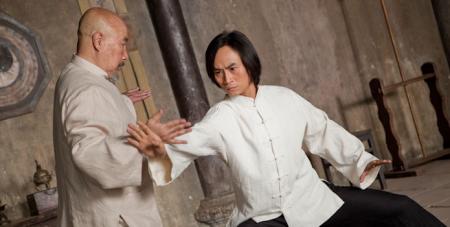 The Toronto International Film Festival (TIFF) first presented the Asian Film Summit in 2012 and it was proclaimed a success. The one-day event, housed at the posh Shangri-La Hotel, returned again this year and attracted many delegates who are turning their eye to a massive market that offers many opportunities for collaboration and alternative sources of funding. China is now the world's second largest movie market, so it comes as no surprise that TIFF would jump on board to help build bridges between Asian cinema and the West.
Some of this year's high-profile summit guests included Hong Kong director
Johnnie To as well as Keanu Reeves, who discussed his directorial debut, Man of Tai Chi, a China-US co-production that premiered during TIFF. The film is set in modern Beijing and features plenty of martial arts.
Cameron Bailey, artistic director of TIFF, moderated the discussion with Reeves to a full house on September 10th. He was also joined by Man of Tai Chi producer Lemore Syvan, and co-president of Radius-TWC, Tom Quinn. The panelists shared their experiences of putting together a China-US co-production.
There are many key elements that need to be considered:
When it comes to casting, some obvious Hollywood A-listers are hardly box office draws in China. Reeves, however, is definitely someone who Chinese audiences get excited about, which helped secure the partnership and funding for Man of Tai Chi. A co-production also needs to have space for an Asian actor to shine.
Film content is tightly controlled in China. Not only does it need to pass through the censors' unique criteria, but there also needs to be a strong Chinese element to the story and the audiences have to be able to understand any references. It's no wonder that kung-fu translates easily across all markets!
There are also many cultural differences and one way to blast through them is by finding an honest partner that understands the culture inside-out. At the same time though, filmmaking, which is collaborative in nature, also fosters learning and the exchange of ideas.
According to Syvan, she felt like a guest while making Man of Tai Chi and while she learned from the Chinese crew, she also tried to teach them the
'Western ways.' It was an exchange of ideas.
There are many differences, of course. The panelists joked that the Chinese crews referred to them as "the white people" and that there were far less union regulations, but Tai Chi conformed to Western regulations, which the local crew appreciated.
At the end of the day, according to Reeves, there are many more similarities than differences. His extreme enthusiasm foretells the future. No "Oracle" needed.
---
---
Regions: Asia & Pacific