All-Female Production Company Offers Tips for Emerging Filmmakers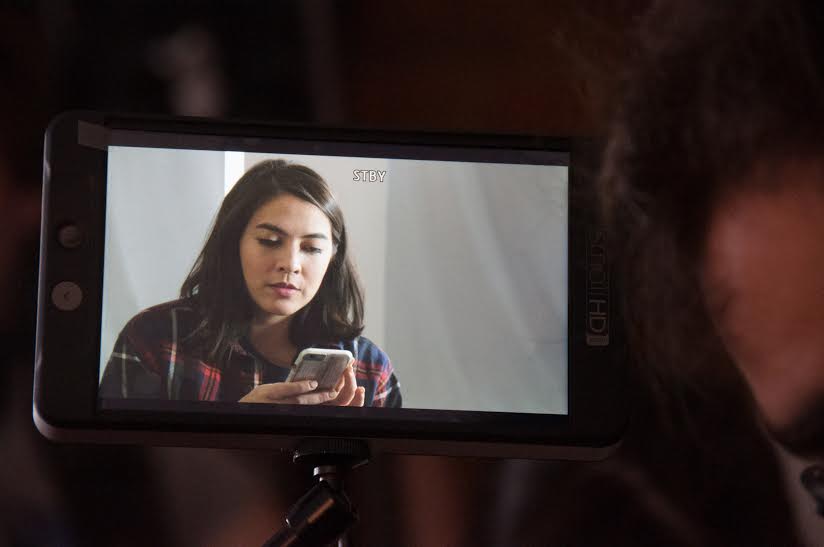 Gloria Muñoz of Pitch Her Productions Shares Her Industry Knowledge While Highlighting the Recent Web Series, Keep Me Posted 
Watching other people on their phones has become a basic part of people watching. Earlier this year, in Iceland, I watched a young couple almost slip off a cliff taking a selfie in front of a waterfall. We've all seen people sharing meals while barely interacting or walking into an intersection with eyes tethered to a screen. These all-too-familiar scenes make Pitch Her Production's latest project Keep Me Posted both poignant and timely.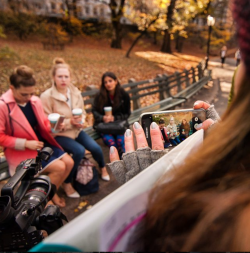 The comedic web series, written and directed by Hillary Berkowitz Nussbaum, explores the lives of three female millennials trying to grow up without growing apart. As Kavita (Maya Deshmukh), Ali (Terra Mackintosh), and Becca (Kim Blanck) navigate weddings, new jobs, relationships, and burgeoning independence, they do so as private people with complicated online lives. Keep me Posted attends to our increasing dependence on technology and its impacts to health, sanity, and relationships. It's an unforgiving look at social media, notably the complexities of balancing online personas with authentic, real-world intimacy. Keep Me Posted premieres online on September 15th.
Pitch Her Productions, the nonprofit company behind Keep Me Posted, is an all-female production team that promotes women in film. Its founders and co-directors, including myself (Gloria Muñoz), Caitlin Morris, and Chanel Waterhouse, have produced a variety short films, web series, and music videos. We also lead educational workshops, film panels, and "Women in Film" mixers in New York and Florida.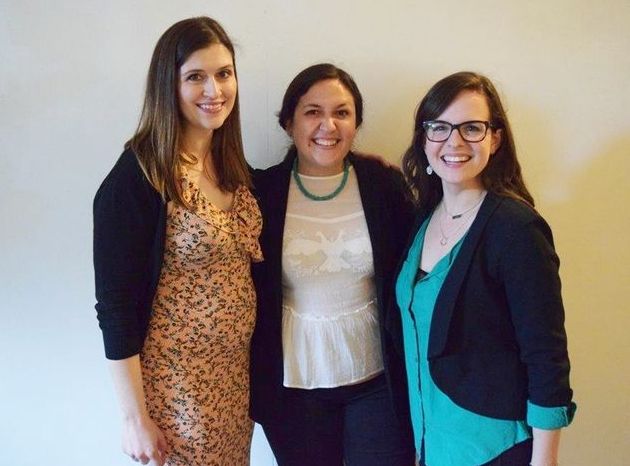 At Pitch Her Productions, we're often asked how we produce so many quality projects with such a small team and often pretty meager budget. While we're still learning (every minute of every project), we're eager to share knowledge with emerging female filmmakers. Here's a sample of our helpful tips:
Learn to wear all the hats. There are three of us, I repeat: three! Before starting Pitch Her Productions, we each identified as actors or writers, respectively, and not much else. Through working on projects, we've learned to light and direct scenes, manage productions, budget films, schedule shoots, keep a crew happy, and (perhaps most challenging) put together vegan, gluten-free, and nut-free craft services menus. Working in indie film requires you to roll up your sleeves and move sandbags, act as a stand in, or hold a boom mic.
Hire women!!! We're proud to report that all our projects have had 80%-90% women in front of and behind the camera. Our first short film, Our Everlasting Universe of Things, was shot in upstate New York with a 100% female crew, and it was one of the most productive shoots I've ever been a part of. Not being able to find a female Director of Photography is not an excuse. There are women making movies all over the place. Ask friends to recommend female talent; you may just have to look a little harder but, trust us, it pays off.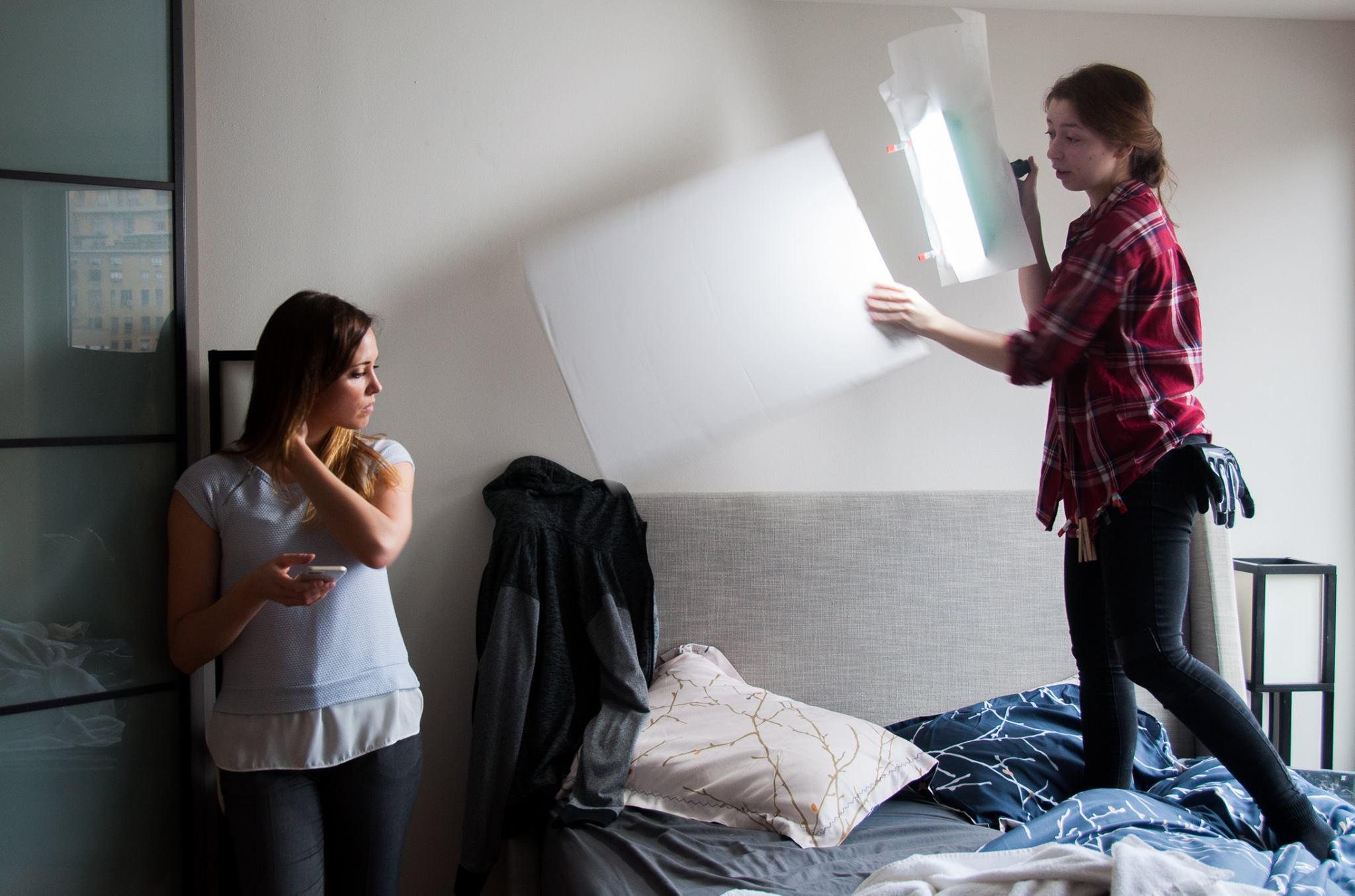 Less is more … especially when you're on a shoestring budget. I teach this rule early on to my screenwriting students who love writing lofty sci-fi thrillers with 20-something locations and armies of actors. A good rule of thumb is the more locations you have, the larger budget you'll need. If you're starting out in film (and likely running on a tight budget), know that streamlined storytelling can go a long way.
Ask the difficult questions, always. A good way to resist all elements of patriarchy in film culture is to promote intelligent women and to ask tough questions. At Pitch Her Productions, we not only work with and empower talented women, we encourage these women to explore often overlooked topics, specifically from a female perspective. Pitch Her Productions is not afraid to tackle complex issues like depression, ageism and sexuality. In fact, we encourage filmmakers to push boundaries and ask provocative questions about taboo or uncomfortable topics that matter in the lives of women.
Become a part of a creative community. Through our educational events and "Women in Film" mixers, we've met some pretty remarkable women. As a result, we created a Facebook group for women in film. The PHP Women in Film Network is a place for women to post cast and crew calls, share accomplishments, and ask questions. In addition to serving as an incubator for emerging female filmmakers, the site provides a supportive community for women in film. We recommend that young filmmakers use spaces like this as a sounding board and as a resource to find opportunities and develop relationships.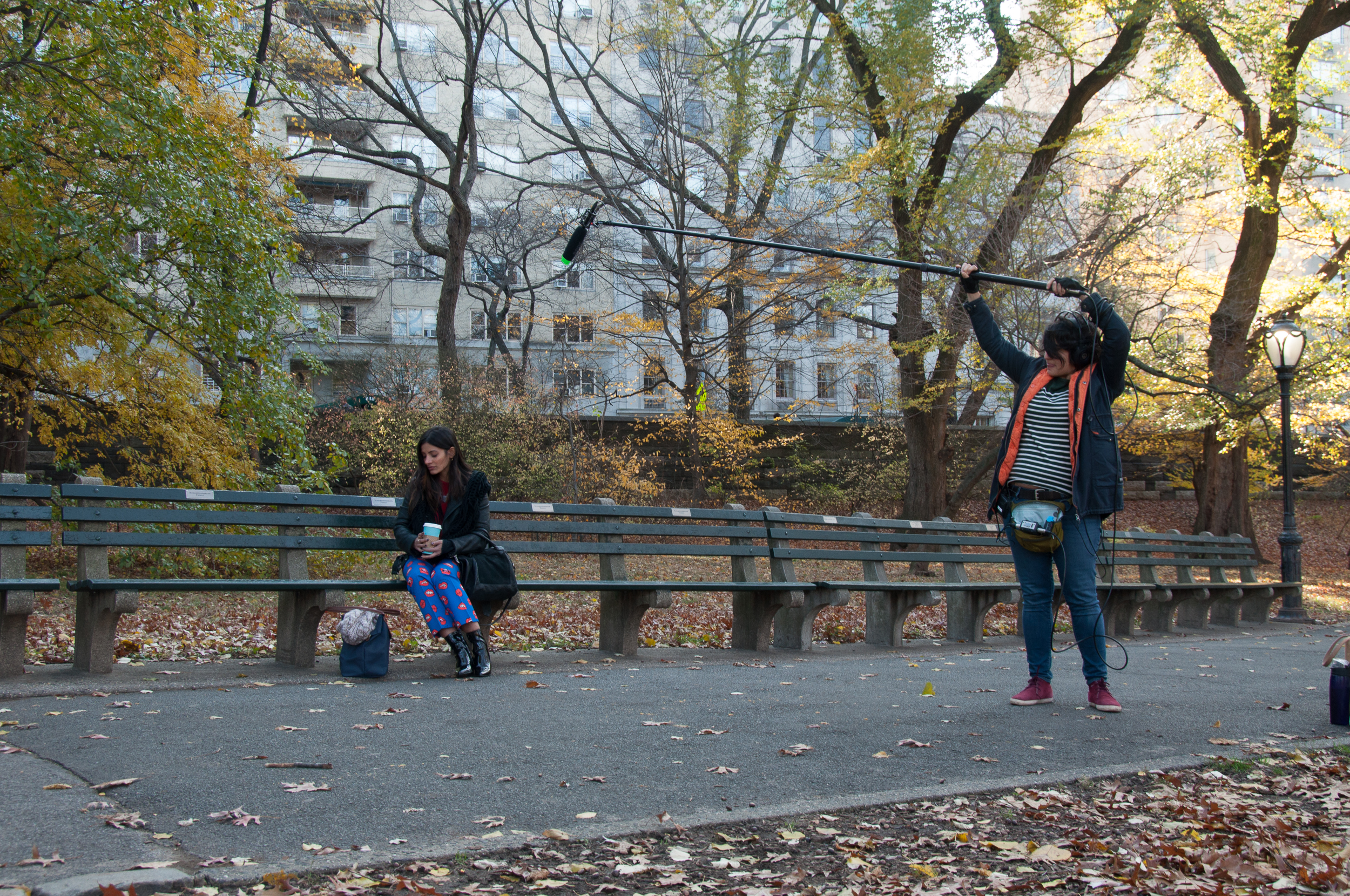 We're very excited about what's on the horizon for Pitch Her Productions. Join the conversation at pitchherproductions.org. Keep Me Posted will host a premiere screening party on September 12th and will release digitally on September 15th. Stay connected and learn more at keepmepostedseries.com.
---
---
Regions: Florida, New York City